Text Message Laws & The Telephone Consumer Protection Act (TCPA)
The TCPA (Telephone Consumer Protection Act) is a federal regulatory statute that legal counsel enacted in 1991. It's designed to safeguard consumer privacy by restricting telemarketing communications such as voice calls, SMS texts, and fax.
We'll help you learn the basics of SMS marketing laws that the TCPA outlines that the Cellular Telecommunications Industry Association (CTIA), Mobile Marketing Association (MMA), and other businesses or organizations must follow.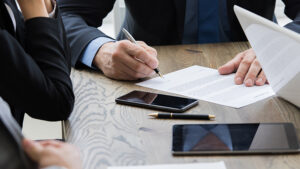 The Telephone Consumer Protection Act of 1991 and the creation of SMS text message marketing laws
The TCPA, signed into law in 1991, responded to a rise in unregulated marketing campaigns and harassing telemarketing calls and faxes from marketers. Also, it amended the Communications Act of 1934.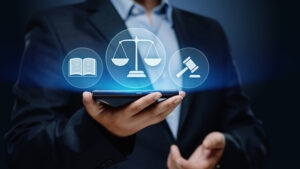 The TCPA restricts telephone solicitations (i.e., telemarketing without explicit consent to use contact information) and the use of automated or SMS phone equipment. Therefore, the act limits pre-recorded voice or commercial messages, automatic dialing systems, SMS text messages, and fax use. Without explicit customer consent, companies must adhere to strict solicitation rules, solicitors must honor the National Do Not Call Registry, and subscribers may sue a company that does not follow the TCPA guidelines.
Opt-in consent
Consumer consent is an essential defense under the TCPA. It is a primary focus of any business that communicates with consumers and customers directly via phones.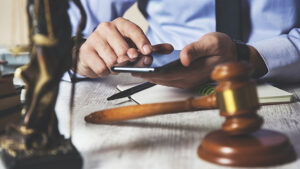 Penalties for violation of the TCPA include fines up to $500 per call/text sent or up to $1500 per call/text sent. The fine is levied only if the sender knowingly violated the TCPA.
The Emergence of the Do Not Call Registry
With the passing of the TCPA, Congress delegated do-not-call rules to the FCC (Federal Communications Commission). As a result, the FCC initially required each company to build and maintain their own do-not-call database. Finally created by the Federal Trade Commission (FTC) in 2003, the National Do Not Call Registry implemented regulations prohibiting commercial telemarketers from making unwanted, unsolicited sales calls.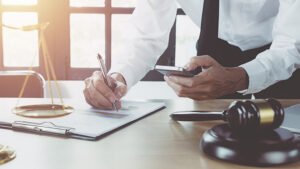 Interpreting the TCPA: Declaratory Ruling and Order of 2015
As it was amended, the TCPA became more clearly defined over time. In July 2015, the FCC officially released the TCPA Declaratory Ruling and Order. It finally addressed petitions and requests for clarity on how the FCC interprets the TCPA. This order defined a handful of terms found in the TCPA and further clarified restrictions on telemarketers and consumer rights. Some key components of this ruling include:
Telephone service providers can offer robocall blocking to consumers.

Telemarketers may not use automated dialing to call wireless phones and leave pre-recorded telemarketing messages without consent.

Consumers may revoke consent to receive mobile phone calls, email marketing, or SMS messages in any 'reasonable' way, at any time.

Callers must cease calling any reassigned phone numbers (wired and wireless).

Consent 'survives' when a person ports their landline phone number to a wireless carrier or cell phone number.

Some 'urgent circumstances' still allow a company to call or send texts to wireless phones without prior consent. These are alerts about potential fraud or reminders of urgent medication refills. However, the company instigating such communications must offer consumers an unsubscribe, "reply STOP," or 'opt-out request' option with opt-out instructions plus a confirmation message after the consumer opts-out.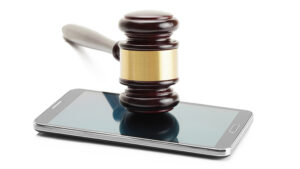 Worried? Don't be.
At TextSanity, we have carefully designed our platform to make SMS compliance with TCPA marketing regulations and messaging principles a breeze. Consequently, you can call us anytime if you need to talk about your SMS marketing strategy and text messaging goals. Or if you need to talk about how you can use TextSanity to communicate with your organization easily.