SMS Marketing Platform to Easily Send Mass Text Messages
Updated 11/4/2022
Thankfully, yes. If you're a small business looking for an SMS marketing platform, read on! TextSanity is SMS marketing software with great pricing which you can easily use yourself.
Many marketing campaign platforms are hard to use and often require extra help and guidance. In the worst cases, with SMS marketing platforms that are extremely difficult to use, you may even need to hire someone to handle the extra work required to use the platform.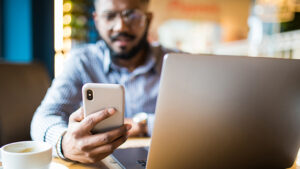 This isn't something that you should have to do. SMS marketing platforms should be simple and easy to use. This is what we, at TextSanity, believe. We believe that a software platform, including a SMS short code marketing platform, should be easy to learn and seamless to use.
You shouldn't have to pay a marketing agency to do your SMS marketing, especially not if it's because the platform is so complicated. SMS marketing should be quick and efficient.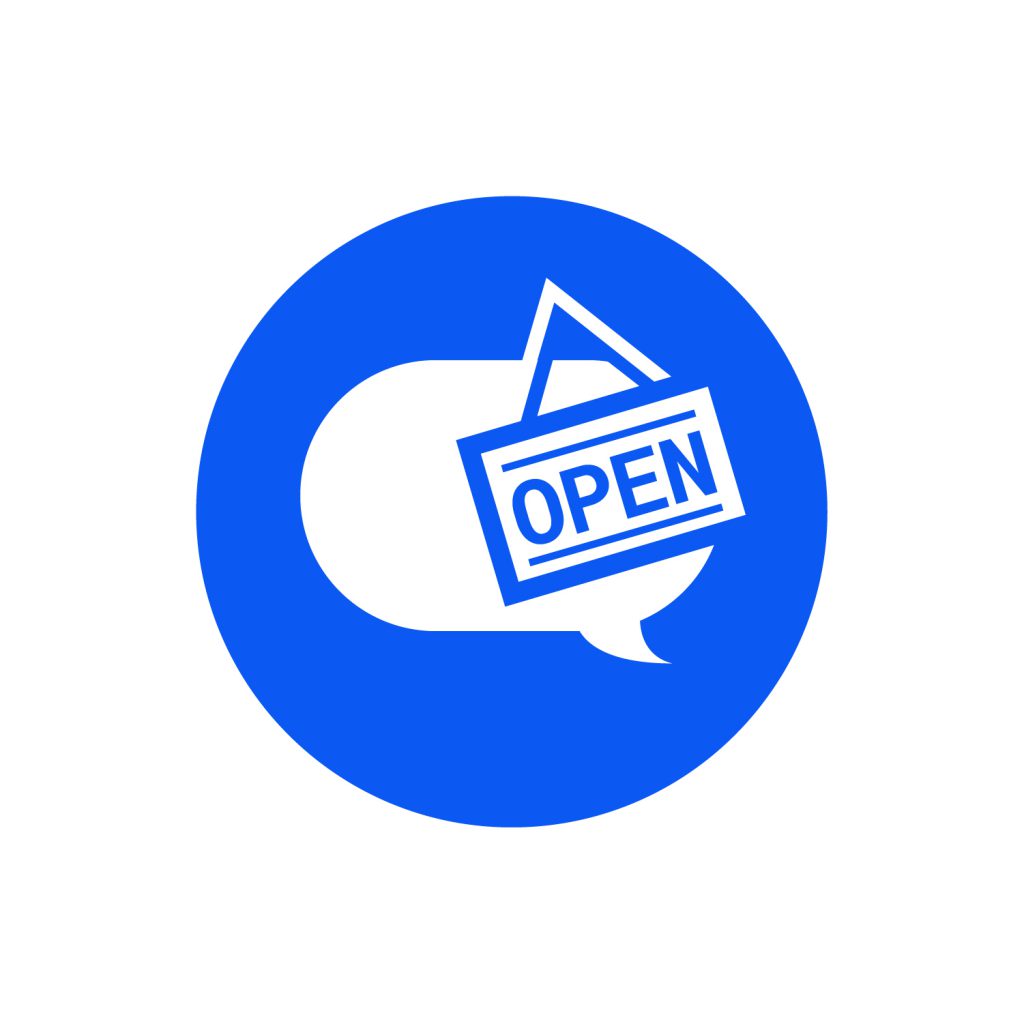 TextSanity is a simple, straightforward text messaging marketing services platform
And that's why we've built TextSanity. TextSanity, unlike other SMS marketing platforms, is a new product that was built with simple, straightforward technology. TextSanity is intuitive. You never need to worry about being able to use it. However, if you do ever have questions, or want some extra information about TextSanity, our support team and quick tutorials are always one click away.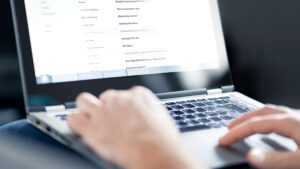 TextSanity's SMS marketing tools are separated by page. Each page, or tool, has a different marketing use. Depending on your marketing goals, one tool may work better for you than another. However, all of TextSanity's tools are designed to be used by regular humans, not just the ones of us who speak robot, and as such, each tool can easily help bring your SMS marketing plan to life.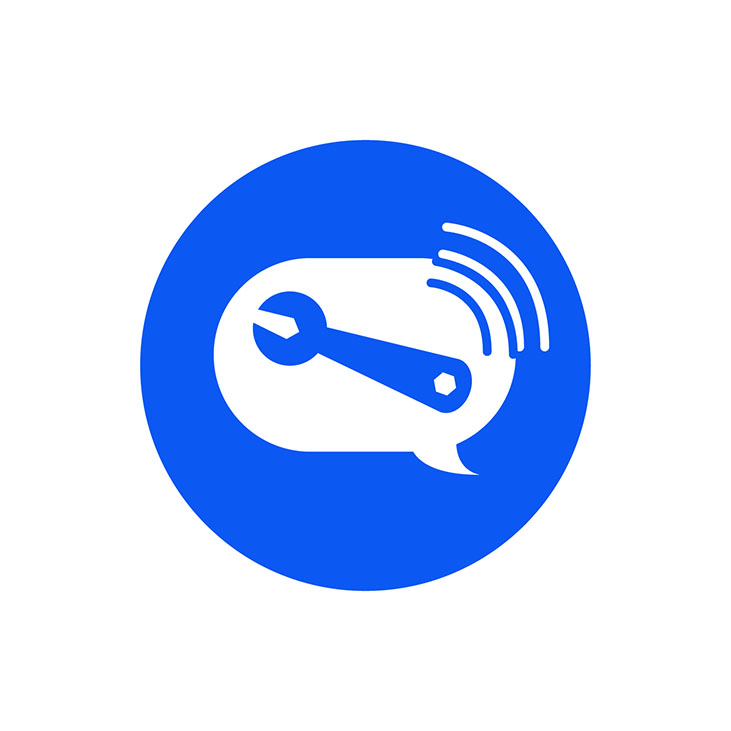 TextSanity's SMS marketing tools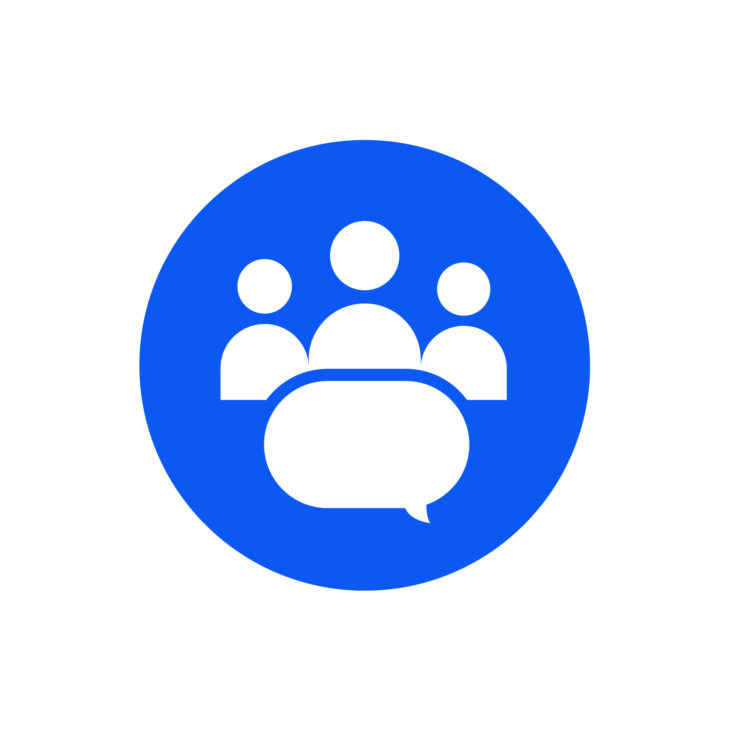 Mass text message marketing with the broadcasts page
Mass text messaging to cell phones through the broadcasts page is a powerful way to use TextSanity. Unlike other mass messaging apps, TextSanity doesn't send mass text messages as a group chat—rather, each person receives the message as if it was only sent to them. And when a person replies to the message, it's only sent to your TextSanity inbox.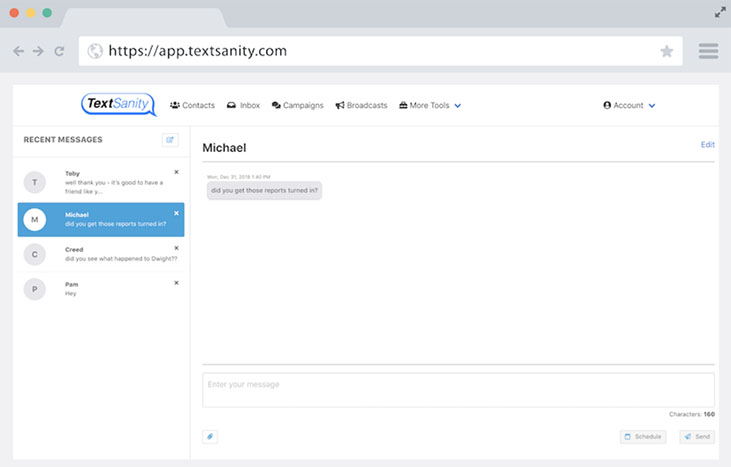 Broadcasting Legally
An important part of broadcasting with TextSanity is peace of mind. You see, TextSanity is compliant with federal TCPA laws, which govern how you send subscribers mass text messages through SMS marketing platforms. You don't need to worry. The mass text messages you send with TextSanity are legal, and subscribers reply "STOP" any time they want to stop the service.
We only allow users to send mass text messages to those contacts who are opted-in, or in other words, to those people who have given you consent to send them messages. And we make sure that this doesn't interfere with your SMS marketing solutions or efforts. Our SMS marketing platform ensures opted-in contacts through other TextSanity marketing tools such as keyword campaigns and webforms.
Broadcasts Calendar
Schedule a mass text message using our Broadcasts tool. Scheduled messages populate on the calendar once they're created. Edit them any time before they're sent. Additionally, the Contacts page is streamlined with the Broadcasts page.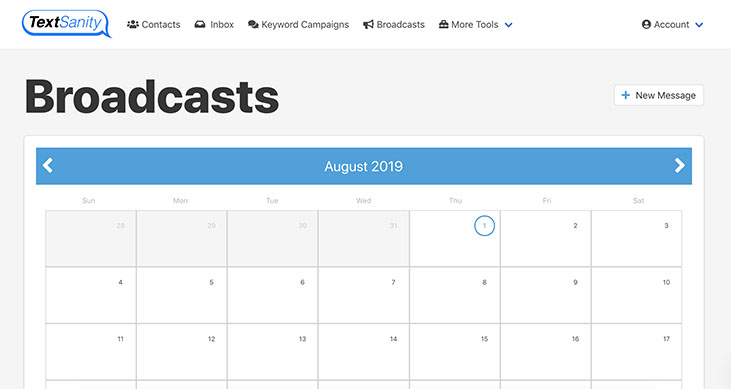 This means that if you open an opted-in contact on the Contacts page, the mass text messages and segmentation that the contact is included in will show. This is just another way TextSanity is streamlining your marketing channels and SMS marketing experience.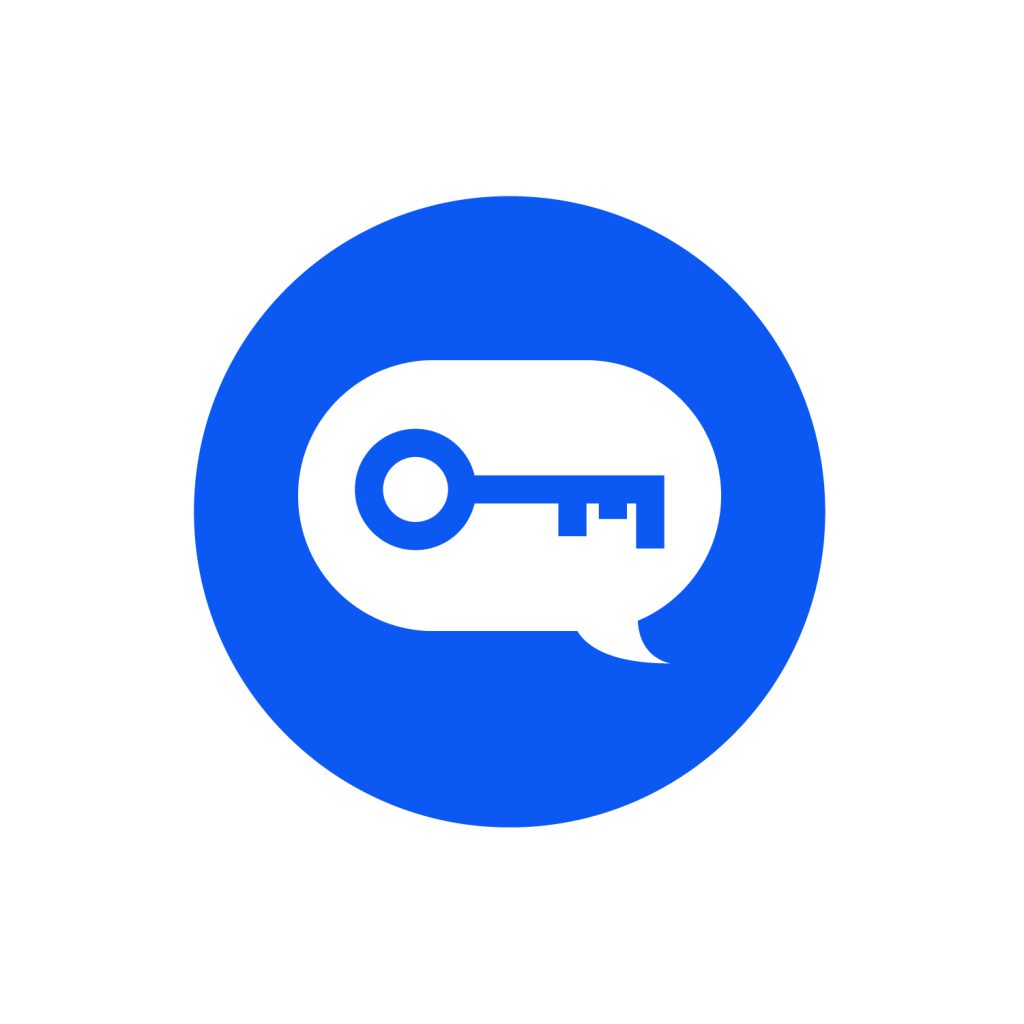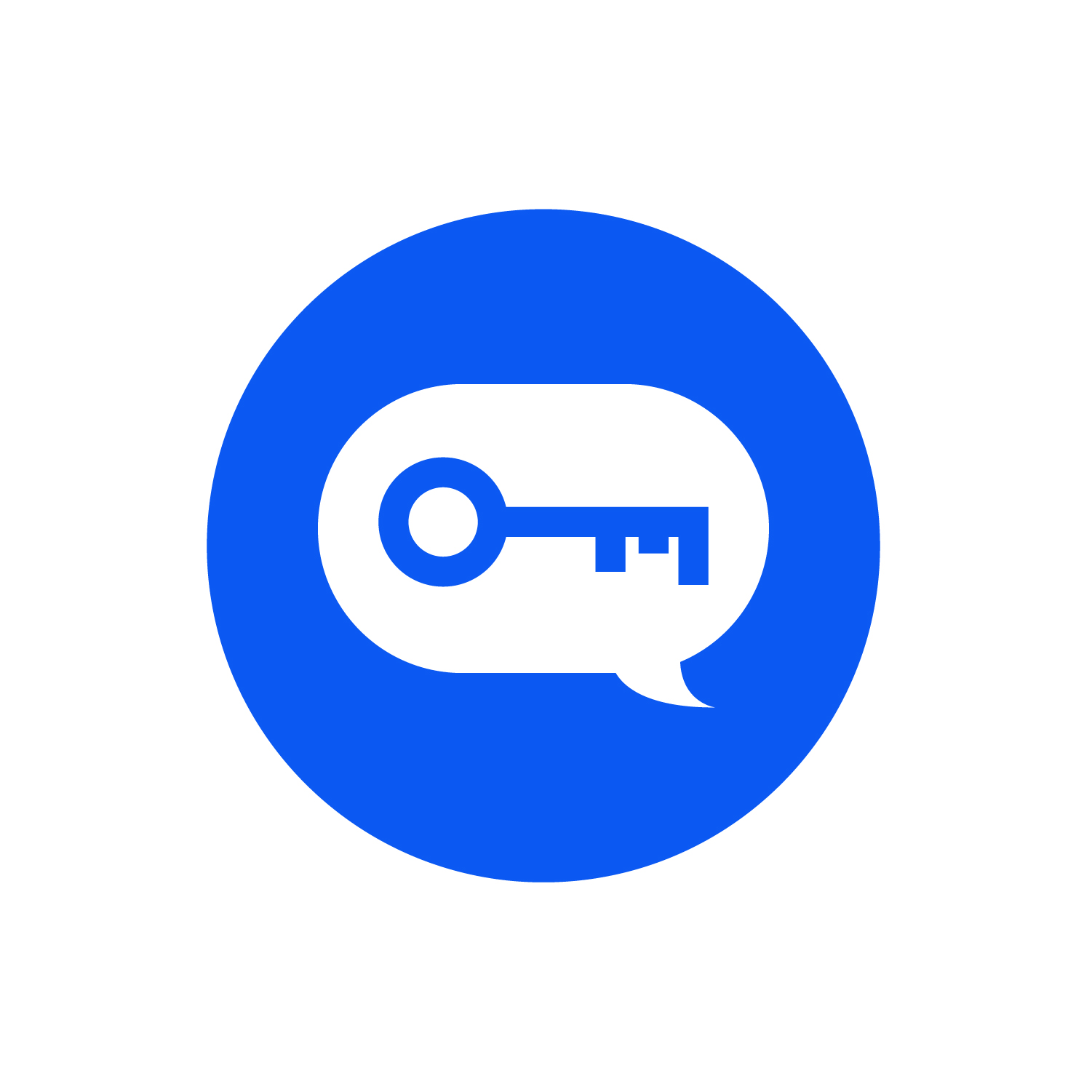 SMS marketing with keyword campaigns
SEO text message keywords are all the rage in SMS marketing. For good reason—they're popular because they quickly engage potential customers. These digital marketing campaigns effortlessly deliver pertinent information or targeted offers straight to a person's mobile device using text messaging.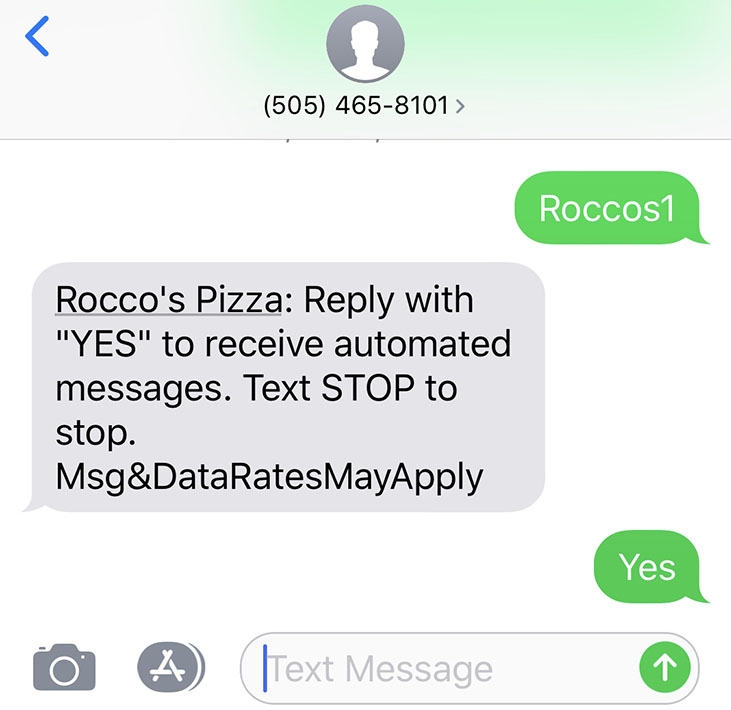 Another great aspect of text message keywords is they gain opted-in contacts. As discussed previously, broadcasting wouldn't be possible without this. And TextSanity takes this a step further by saving opted-in contact information automatically on our contacts page for your future mass text messaging efforts.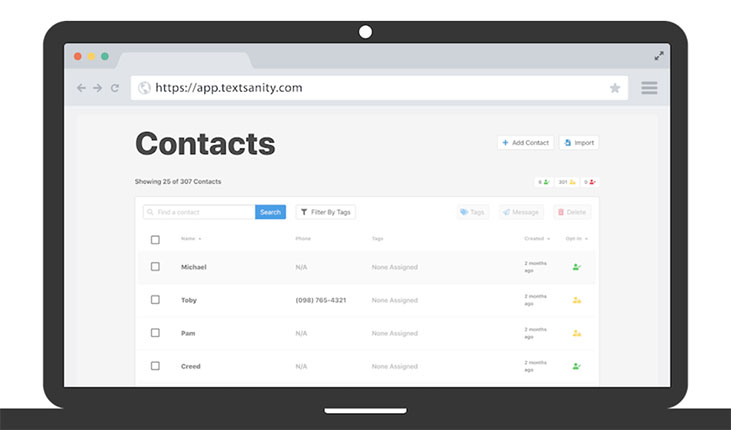 Campaigns Specifics
For your marketing strategy, choose a potential keyword that customers will text. Once they text this keyword to a 10-digit phone number you specify, the message flow, you've created using the campaigns page in TextSanity, immediately responds. Your message flow can be as simple or as complicated as you'd prefer. And TextSanity offers an unlimited number of campaigns. You can create as many as your SMS marketing automation efforts call for.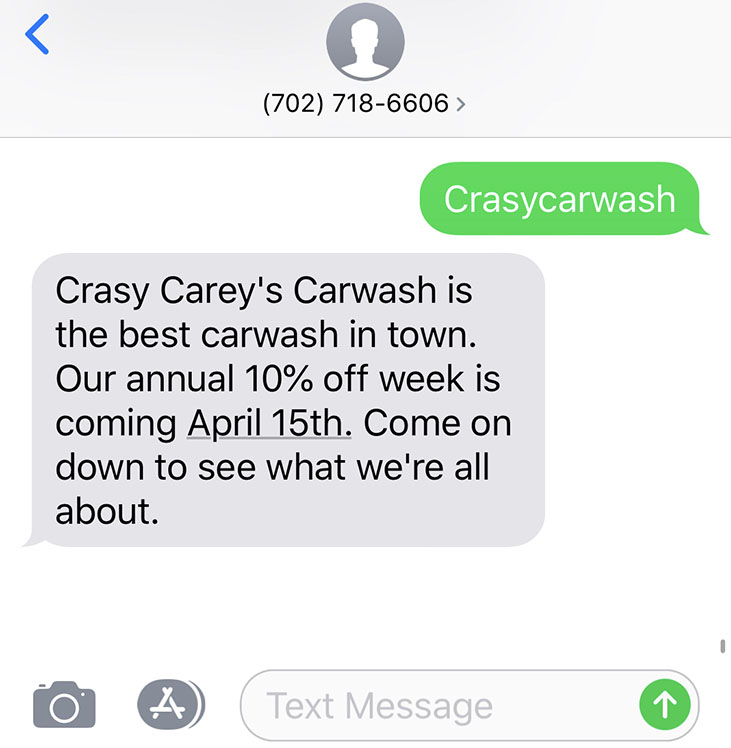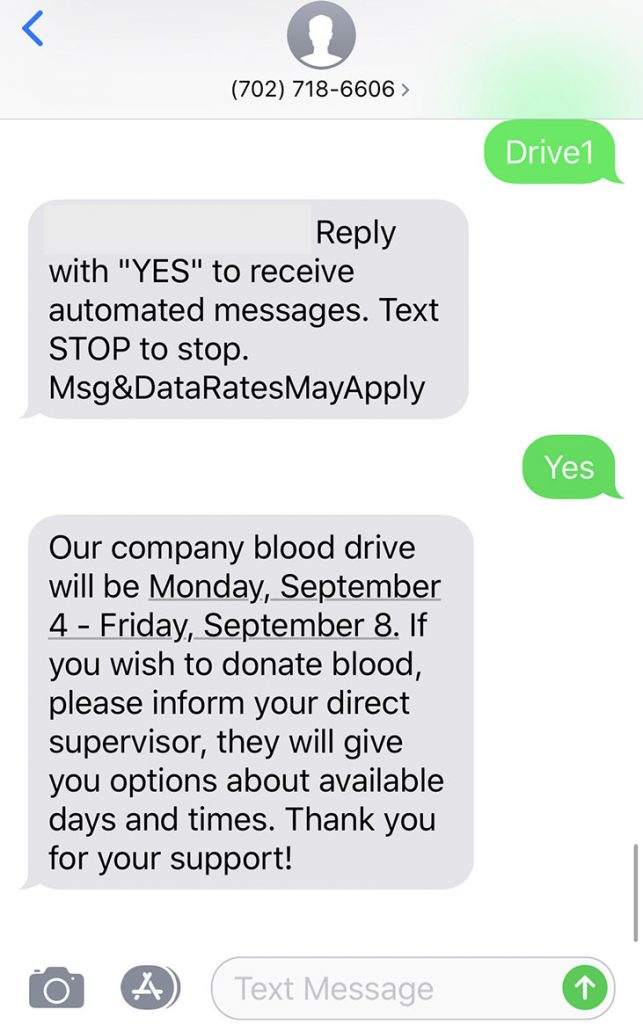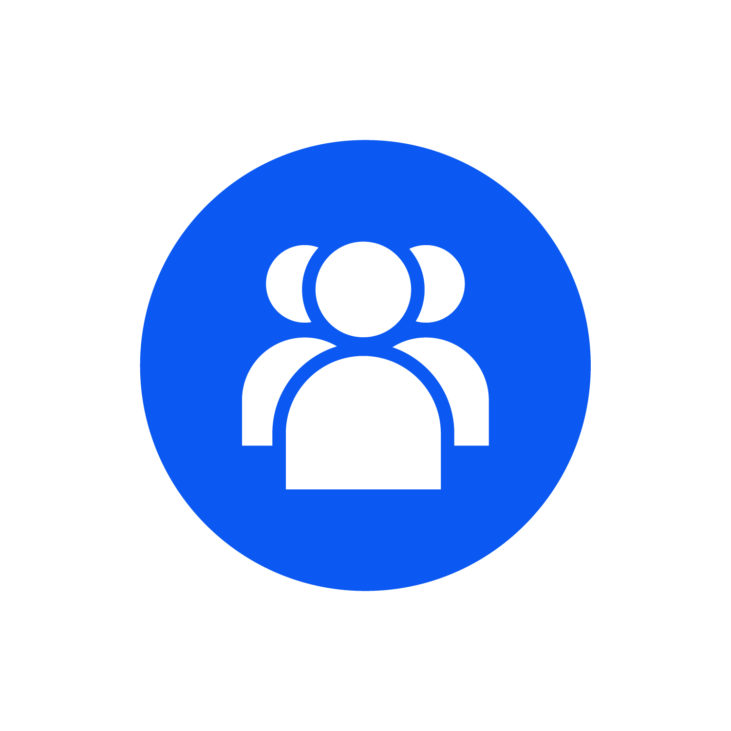 Organizing your mass SMS messages with the contact database
All of the contacts are stored in the contact database. Your contact database, with TextSanity, is centered on sending text messages. When a customer engages a text message keyword or chooses to opt-in via a webform their contact information is stored here. The contact database is basically the repository for all your contacts' information.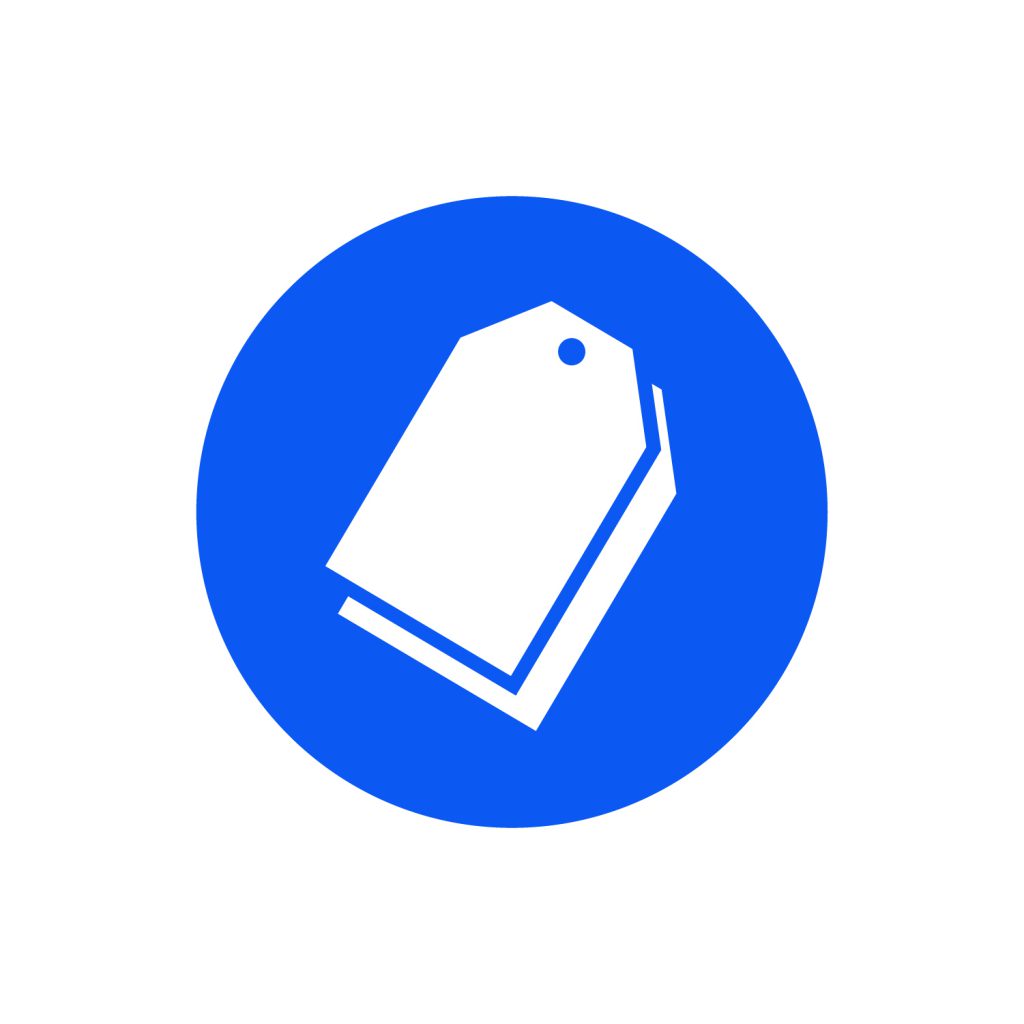 Organizing contacts with tags
The contact database is segmented by tags. You create these tags, and you choose what each contact is tagged as. When you create a text message keyword, you decide what the customers are tagged as. This information is stored in your contact database. The same is true for webforms. When you create a webform, you choose customer tags.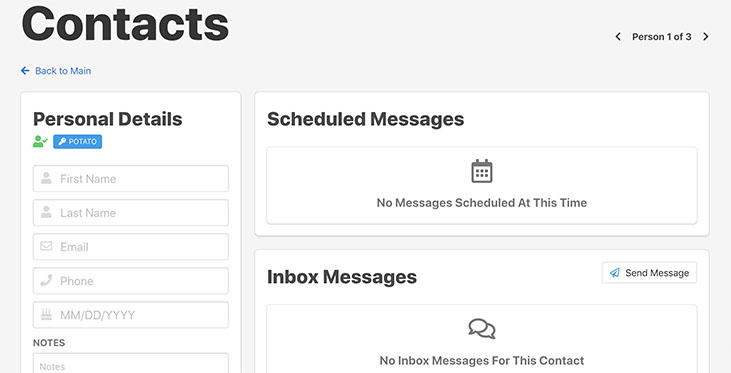 You can have as many or as few tags as you need. All of these tags come in handy when you're choosing who to send broadcasts to. There is a page on TextSanity dedicated specifically to tags. The tags page simply shows you what tags you've created and allows you to manage them easily.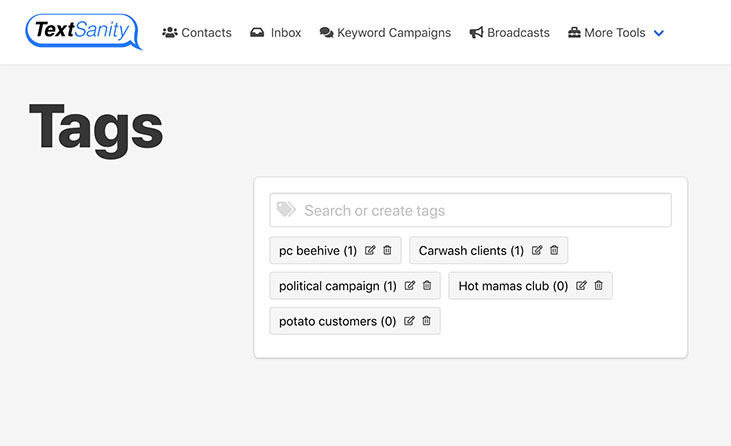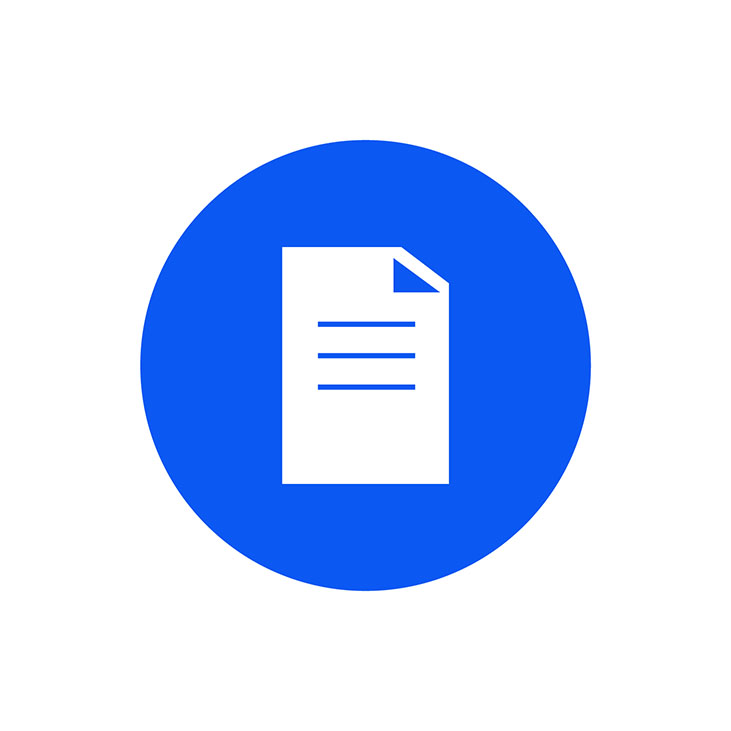 Using webforms to opt-in customers
Another way you can add to your opted-in contact database is through a webform. Webforms are simple to create and easy to post anywhere online. You can post the link on social media, in a blog, on your website, in your email marketing, or even on an online forum. The possibilities of places you can find to put these online are endless.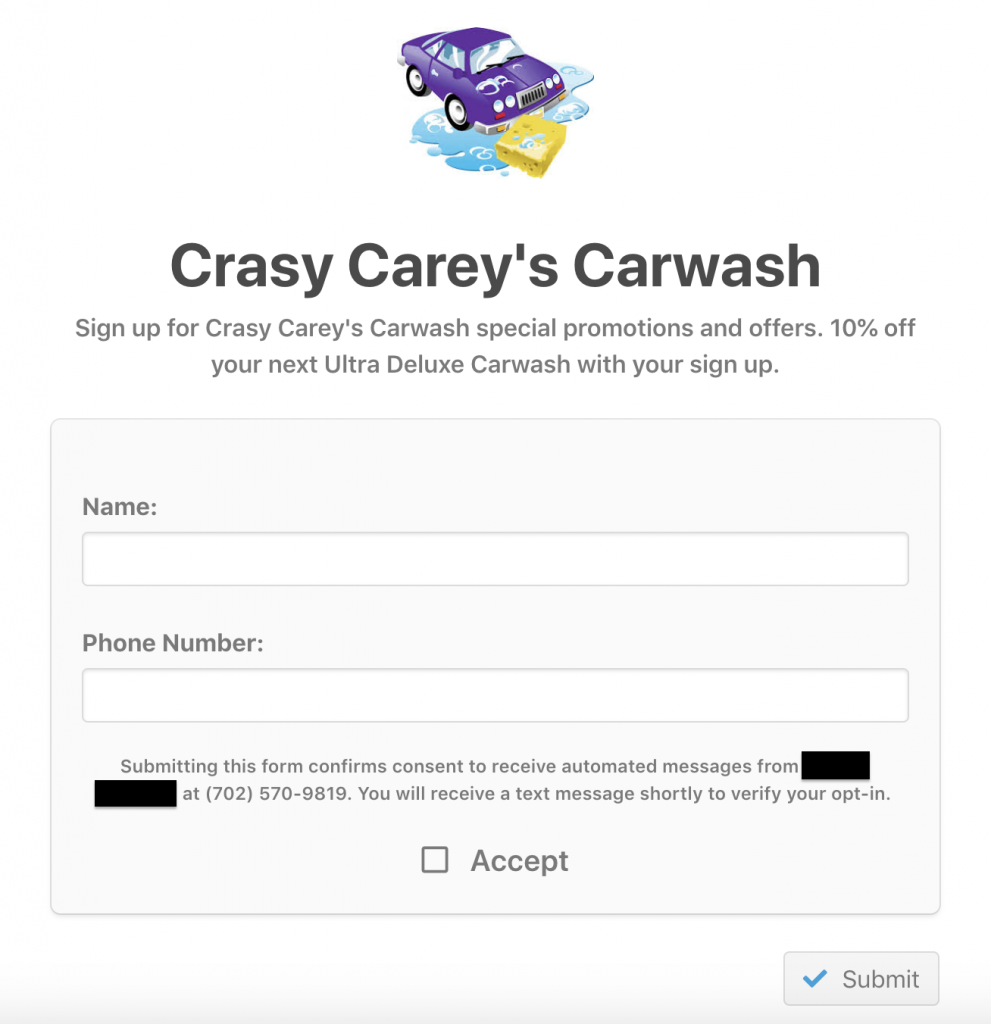 When you start a drip campaign for lead generation and direct customers to the webform, you get great open rates and easy opt-ins. These are people who want to hear from you. They don't mind giving you their information to do so.
People like this already use text and mobile phones so are already sold on you and what you're offering. So why not take advantage of mobile marketing and link to a webform that will opt them into your text messages?
Creating a webform
Creating a webform with TextSanity is easy. Here are the three simple steps:
Choose what you want the webform to say.
Choose a title and what the tail of the URL should be.
Once you do, add in a logo or image, choose what you want the contacts to be tagged as when they opt-in, your custom message, as well as what information you'd like to collect from the opt-ins.
The webform automatically asks for the person's phone number, but you can collect more information such as email, name, and birthday.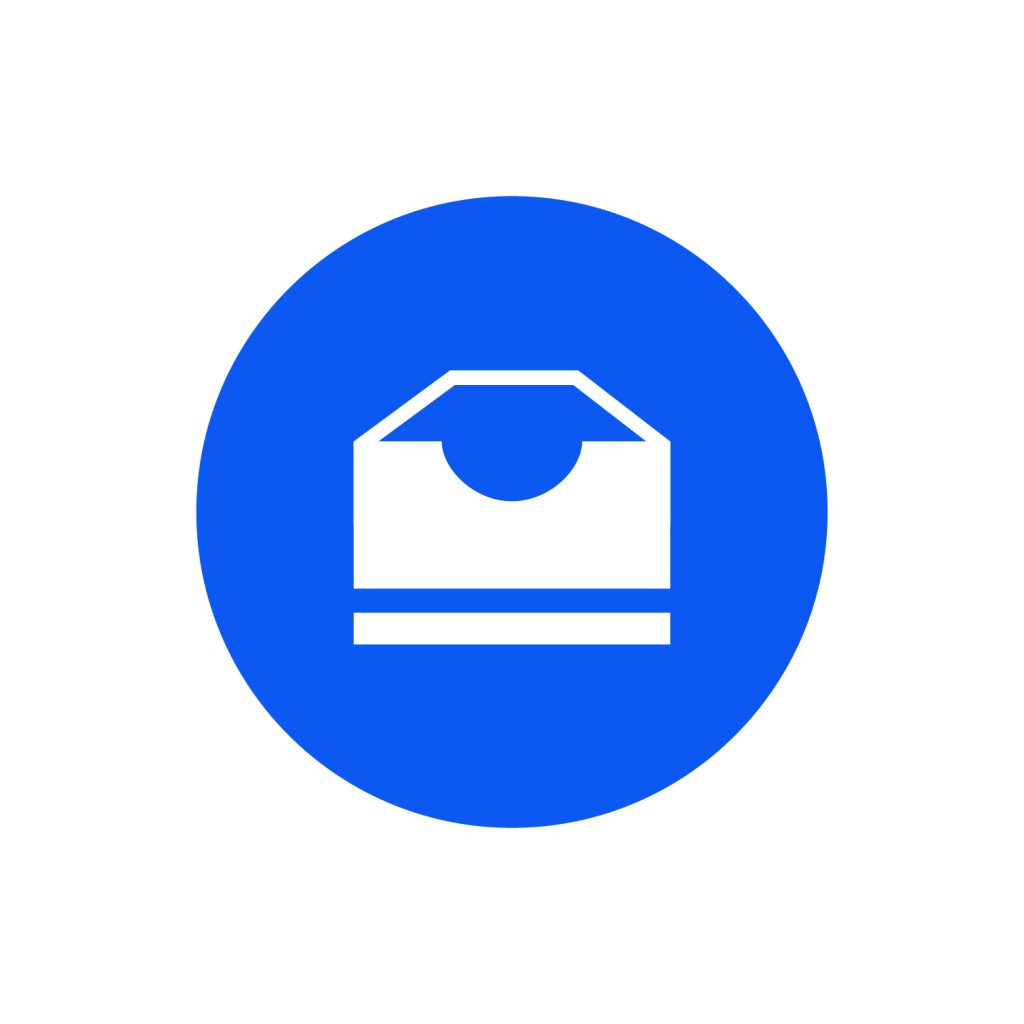 Responding to customers SMS message replies with inbox
You can send and receive text messages from your computer or mobile device's web browser using your TextSanity inbox. The inbox is where all of the individual responses you receive from your mass text messaging efforts are stored. Here you can respond one-on-one. You can even add links and attachments to your text messages.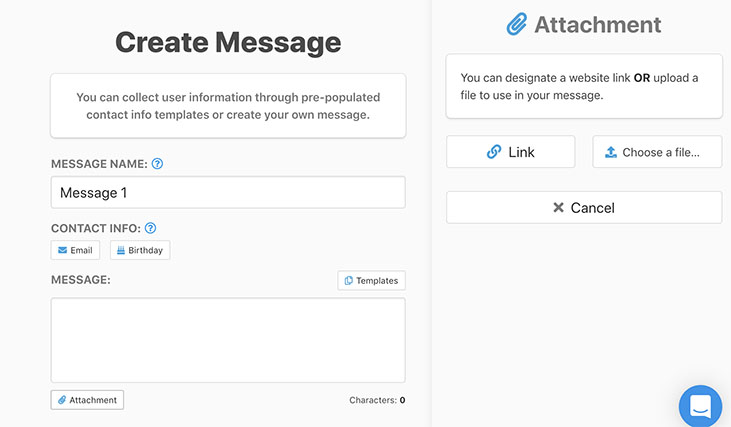 Also, your inbox is searchable. You can search for a specific person and see all of the text messages sent to and received from them. This is incredibly convenient for marketers who consistently deal with customers one-on-one.
Choose TextSanity to handle SMS marketing yourself
Now that we've talked about all of the fantastic tools TextSanity has to offer and how easy TextSanity is easy to use, try it out. See exactly what we have to offer customers. And remember, TextSanity isn't complicated.
You don't need to hire someone to figure out how to use our SMS marketing platform like others. It's so simple that any marketer can create an SMS marketing campaign. Start spreading the sanity and see how we can help you today.