How to Create a Text Marketing List for Text Messaging
Point of Sale systems (POS) are great at tracking the transactions you've had with your customers. What if you could take the existing data and put it into a system that allows you to market to those same customers? This would be pretty awesome, right? That's exactly what we're talking about here.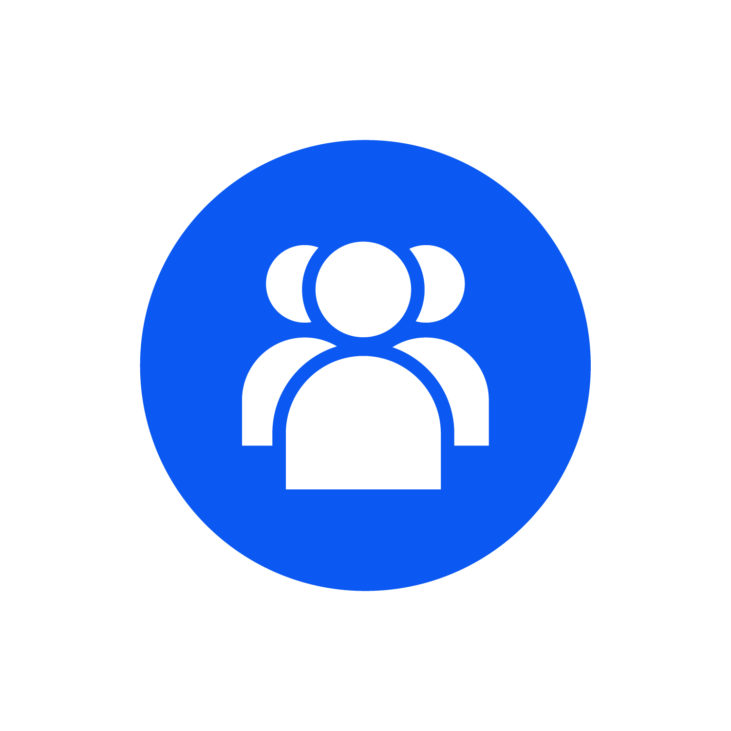 Building and maintaining a customer text marketing list
As a business you should be building and maintaining a list of people you've done business with. This is already done for you with your current POS system. All you need to do is pull that list into a text message marketing platform. And then use it to market to those individuals.
Using Zapier to integrate your POS and other applications
Most text message marketing platforms allow you to import contact information into them. An easy way to do this is with Zapier. Zapier is the great mediator of all applications. The good news is many POS systems are already integrated with it. If you've been living under a rock and don't know what Zapier is, here's a simple explanation. It's simply a web-based platform that allows you to connect the apps you use everyday to automate your work, transfer data from one system to another, and be more productive as a business.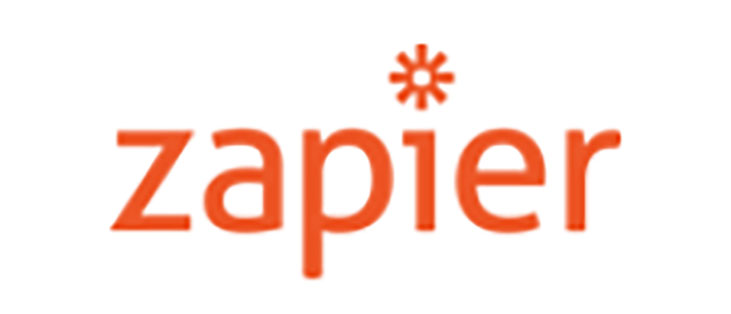 So, Zapier is a platform that integrates with apps so you can transfer information between them. As long as the app is integrated with Zapier, you are good to go! For instance, you can send customer data from your wordpress website to a customer relationship management (CRM) application. Even if those two apps don't directly integrate with each other, you can connect them using Zapier.

Using Zapier is the best way to transfer data from a POS system to a text message marketing list. This is a great way for you to keep in contact with your new and existing customers. Once your POS system integrates with Zapier, send customer information automatically to a text message marketing platform like TextSanity.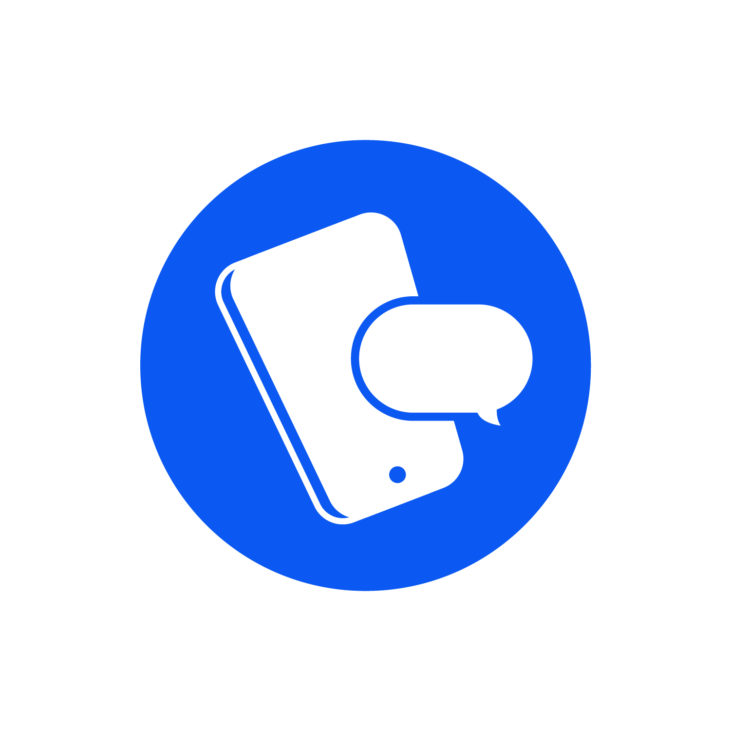 The power of text message
The power your business can access with this type of automatic integration is immense! For example, we all know that a standard marketing practice for most businesses is email marketing. But how effective is email, really? Even if customers open your emails, most won't click through to your website, let alone purchase a product.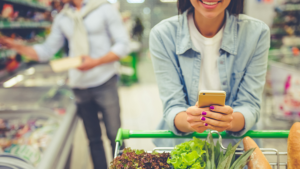 In order to be as lucrative and effective as your business possibly can, you cannot let this go on. A better marketing strategy than email is text message. Just think about it. If a business sends you a text message with a product you're interested in, would you buy it? Yes! You are more likely to purchase the product.
If the business simply sent you a standard marketing email, you wouldn't buy the product. That's too much work! You'd need to sift through the email to find the product, click to the website, and find the product. There's the old adage, time is money. And for most businesses this is too true.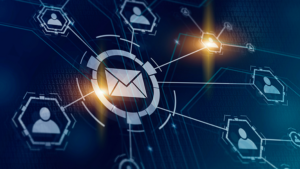 A customer that puts too much effort to find what they want is less likely to purchase that item. So, make it easy for your customers – text message market to them.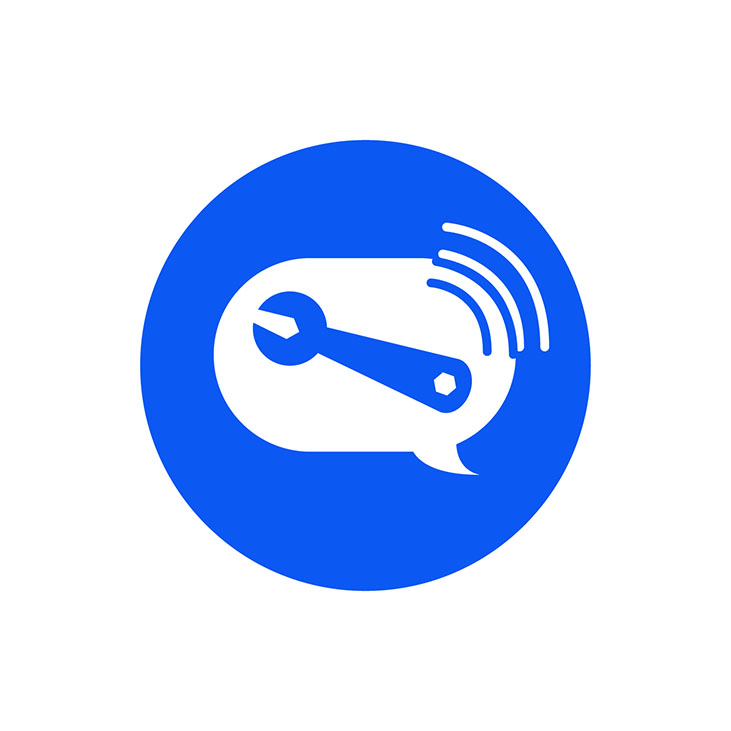 Text messaging platform tools
With a text message marketing platform, you have access to all sorts of goodies. These make your business's marketing efforts as effective as possible. You can add attachments or links to your texts, schedule text messages, create keyword campaigns, send text messages to thousands, even hundreds of thousands of customers at once, and even set up drip campaigns to reach even the hardest customer.
Add attachments and links
A great way to market is sending customers a link, or attachment, of the product they're interested in. It will push them further to purchasing your product. If you track what customers buy, then target your text messages to them. When you do, simply add links or attachments of the products. If TextSanity is your text message marketing platform, then links and attachments are hosted by TextSanity. This saves you space on your servers and gives customers faster download or connection speeds.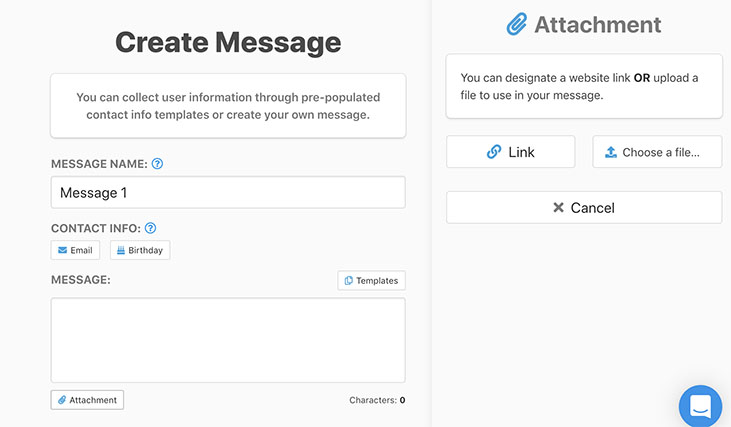 Schedule text messages
Take some of the work out of marketing by scheduling text messages in advance. You can schedule messages any time that works for you, adding all of the pertinent information. Once scheduled, make sure to make any changes or updates that need to be made. If using TextSanity, all scheduled messages are compiled into a calendar for you.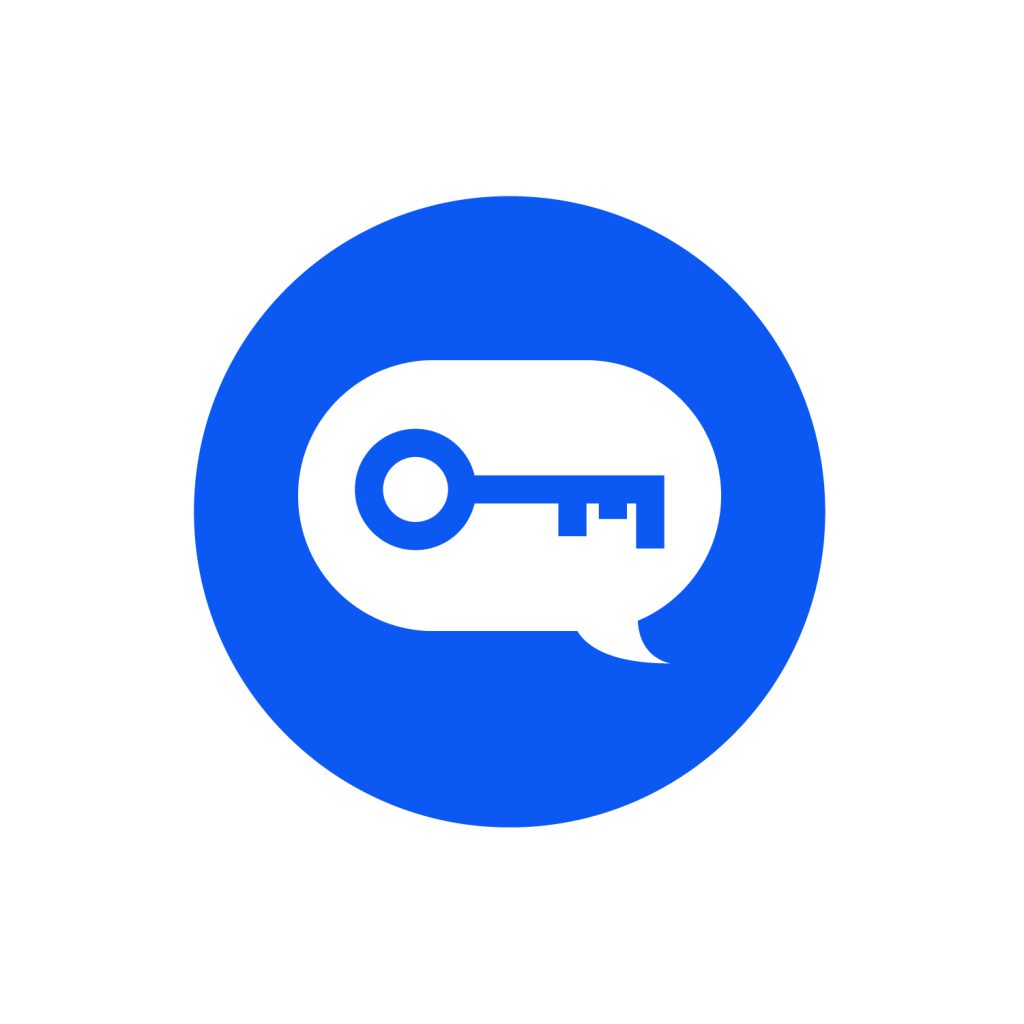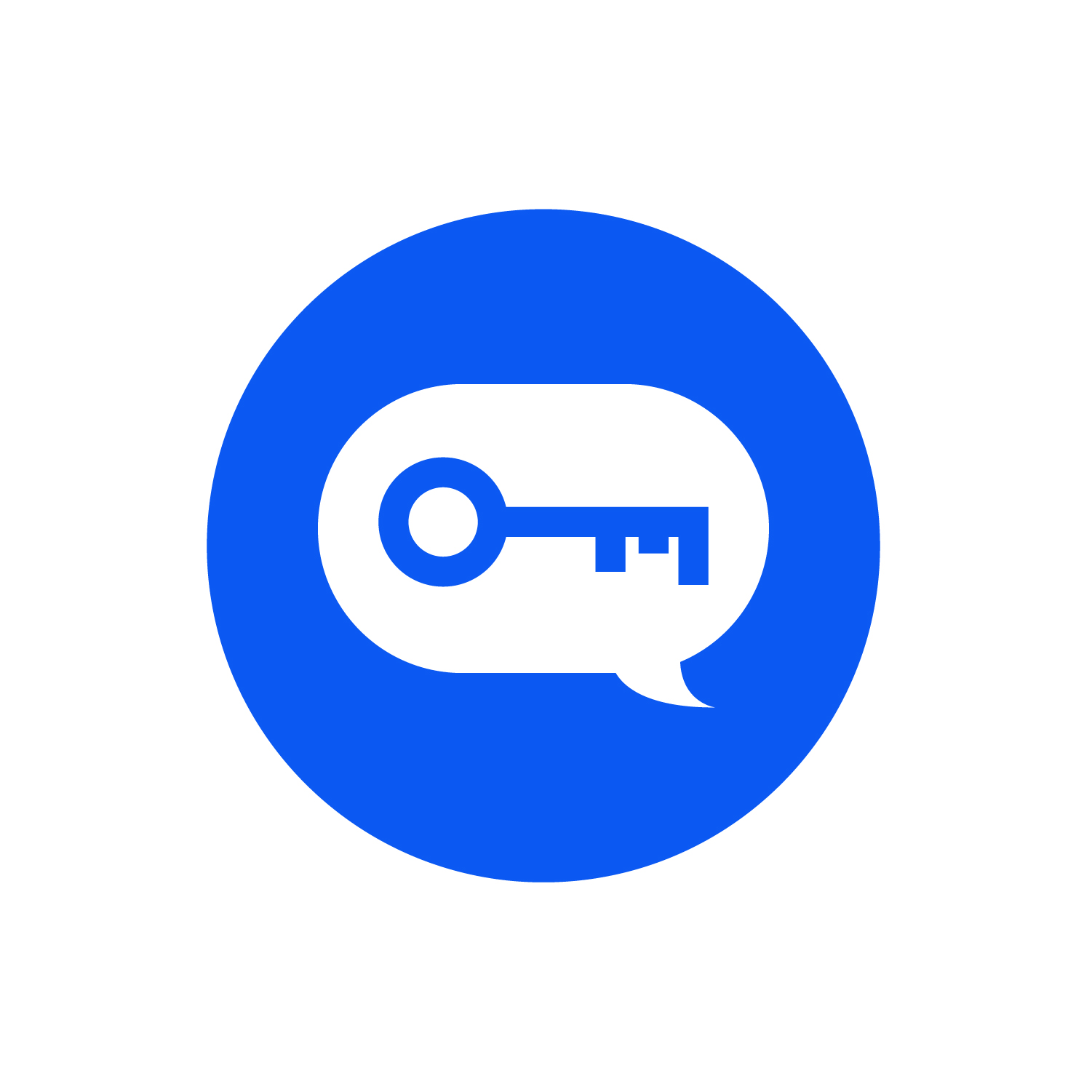 Keyword Campaigns
In addition to porting data from your POS to TextSanity, use a keyword campaign to gather customer information. This way you can market to them by text message.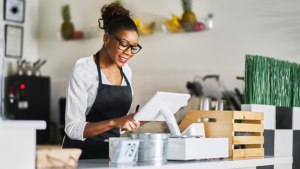 Here is an example:
Text ROCCOS1 to 505-465-8101 to get our weekly pizza specials.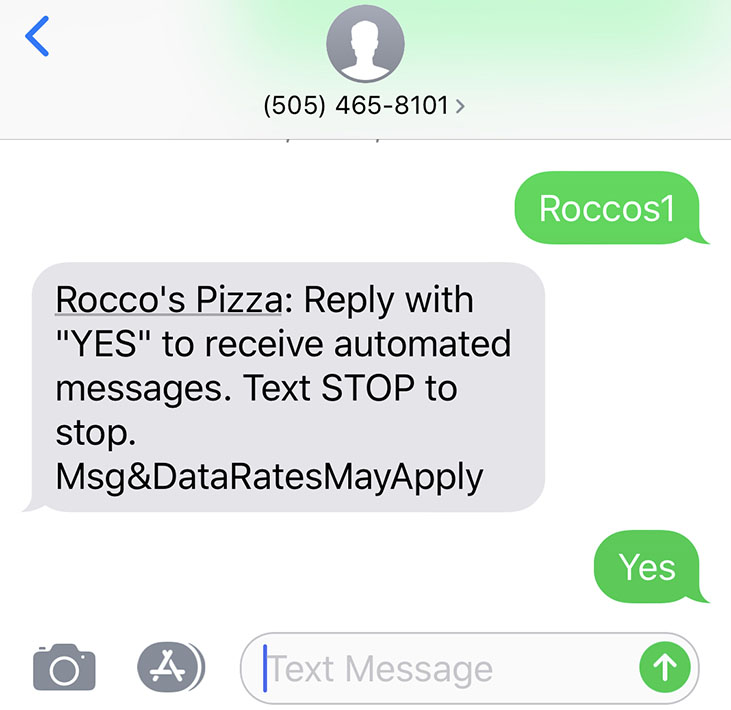 Put a sign in your lobby for your patrons to engage with. Put it on your menus, mailers, and have it in your radio advertisements as well.
You could also put a keyword campaign on your product packaging. This way you can get feedback about specific products. Plus, open customer service tickets using text message. And finally, track who's buying what so you can market more efficiently to them in the future.
Drip Campaigns
Once you've gathered data on customers, automatically put various groups of contacts on drip campaigns. Automated messages send customized text messages at a length of time from when they first engaged with your business. For example, send potential customers follow up text messages on day 1, 3, and 7 from their first interaction. Of course with TextSanity the text messages and timing intervals are set by you. You have ultimate control over your text message marketing customers.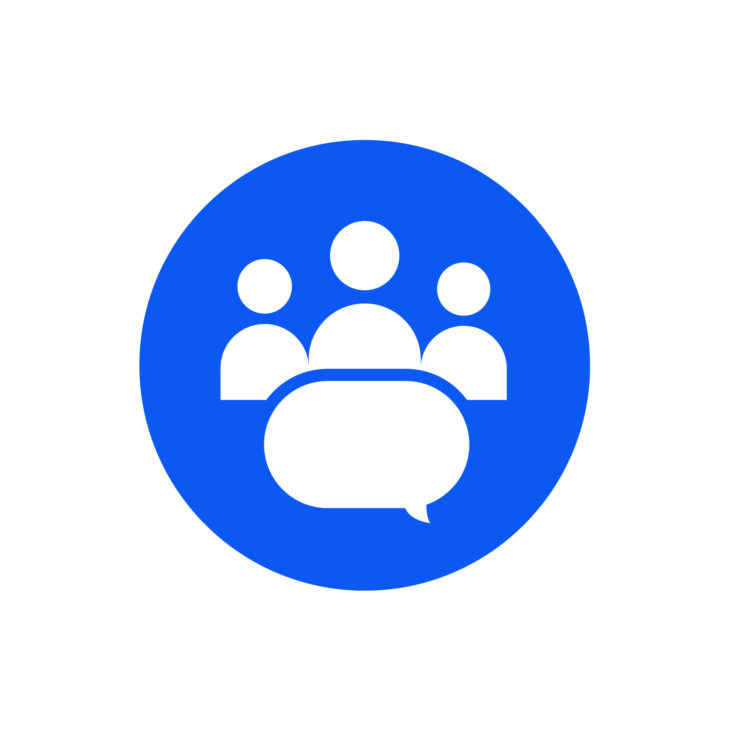 Mass Text Messaging
As a business, you need to be able to reach all of your current and past customers all at once. With a good text messaging platform, send the same text message to many customers at once. This is great for making business or product announcements, sending special offers, and wishing everyone 'Happy Holidays.'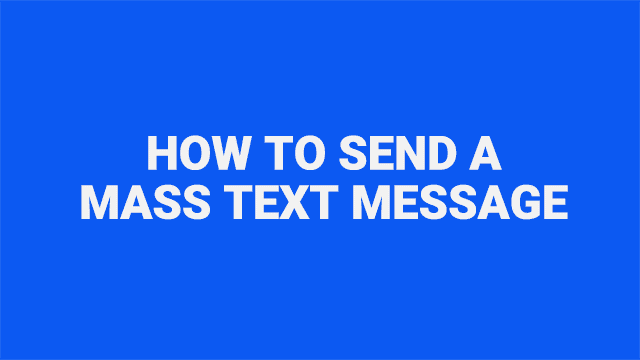 In the end, Zapier and TextSanity are a great way to integrate your POS system and marketing efforts. This way you can try it out. You can see for yourself the difference it will make to the bottom line of your business. And the helpful crew at TextSanity can even help you get set up with Zapier. We can help you integrate your current POS system with Zapier and import your customer information over to TextSanity. Click this link to link your TextSanity account with Zapier. Try it out today.