News Alerts
SMS
and Marketing for Media Outlets
The way society consumes media and news evolved rapidly since the introduction of the smartphone and widespread high-speed mobile data availability. Most notably, consumers primarily consume media and news via mobile devices within the last ten years – a drastic shift from television and newspapers.
According to Pew Research, more than eight in ten people in America get their news from their mobile devices. Therefore, SMS services like text messages and SMS news alerts are the best way forward for your news/media organization to ensure you reach the most people at the least cost. 
What are
SMS
services? 
SMS services provide your news organization with a better way to communicate with your consumers. From sending breaking news alerts to suggesting content, SMS services to text your readers and viewers via mobile phones are guaranteed to increase your consumption statistics. 
If you are a newspaper media company, you have undoubtedly felt the sting of declining subscriptions over the last decade, primarily fueled by the digital revolution. Many large and still successful newspaper companies in America have developed a hybrid business model. This model incorporates digital print editions, traditional print editions, and websites/mobile apps to keep revenues sustained at worst and growing at best.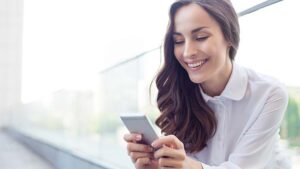 Adapting to the transition away from traditional media consumption to the new era requires a multifaceted approach. SMS services must be a part of your strategic planning and can greatly serve your company's marketing needs. 
Why
SMS
services are important for media outlets 
­
Immediately send links for

breaking news alerts

Advertisers love

SMS

services

Target specific interests of your audience

Polling for data

Integrations for delivering multimedia content
Immediately send links for
breaking news alerts
Breaking news alerts generally involve major incidents important to a broad group of people. Situations like violent crime, political announcements, terrorist attacks, or international conflicts often make up the substance of breaking news. 
Due to the nature of break news, your readers and viewers must receive notice of these alerts. For instance, if a significant storm in your area is causing unexpected flash flooding, the need to send a break news alert to those in the area can mean the difference in life and death. 
People may leave home without many things, but their phones won't be one of them. With this in mind, SMS is the most efficient way to send a message to most people. People have their smartphones with them everywhere and are more likely to open a text than an email. With SMS services, you ensure your alert is out promptly and efficiently.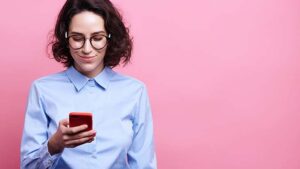 With TextSanity, our online platform allows you to build a customer database that can then be tailored to subgroups of consumers based on parameters you set using tags. Thinking back to the weather emergency news alert, categorizing consumers based on zip codes with tags and sending an alert to people who are in imminent danger is simple.
Advertisers love
SMS
services
Your advertisers love SMS services because they understand the enormous potential and marketing power they provide you. Pushing a breaking news alert to a consumer's phone via a text message doesn't require them to already be on your site. However, they will likely interact with the message quickly and engage with the content on your website. 
Arriving at your website means they are now subjected to your advertisers' content. It's a classic win-win scenario for everyone involved. The consumer receives valuable news and information, you continue to build trust and loyalty with the customer, and your advertisers get exposure. 
Target specific interests of your audience
Tags are one of our favorite tools that our platform offers. As mentioned above, tags give you unprecedented control over what kind of content reaches consumers. Aside from breaking news alerts, you also report on various other topics. Your consumers have unique likes and dislikes, from fashion to sports and technology to politics.
Tags also let you create consumer subgroups based on these user preferences. If you have a big story coming up about an NFL star about to announce an unexpected retirement, sending a mass text message to your sports enthusiasts is as easy as a few clicks.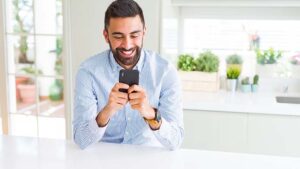 Polling for data
Americans love polls. So do politicians. And by default, media and news organizations do too. With SMS texting, you can easily send polling messages to your consumers to gather data on your chosen topic. Whether it's traditional political polling or a fun "What's Your Favorite Summer Vacation Spot" poll, SMS services make gathering it easy.
Moreover, because of the high open rates of SMS texting, you can gather the most data faster than other formats, such as email. 
Integrations for delivering multimedia content
TextSanity allows you to send multimedia content to subscribers and consumers via SMS. While there are limitations to the size of this content, using multimedia increases your odds of getting engagement.
Additionally, you can use a small multimedia message paired with a unique link to your website to encourage engagement. Once at your website, the user can engage in the full content. 
How media outlets get started with
SMS
Getting started with SMS may seem like a costly and time-consuming project, but we assure you that TextSanity is affordable and straightforward. Sending news alerts and using SMS messages for marketing are the two most straightforward ways to get started.
SMS
for
news alerts
As we have discussed, sending SMS alerts and notifications to your subscribers' mobile numbers is the best way to deliver your media content. The major cellular companies in America, such as Verizon Wireless, T-Mobile, and AT&T, have greatly expanded their networks and continue investing in them.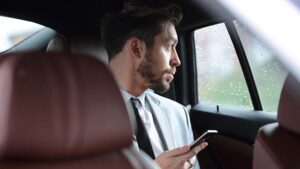 Nearly all of America has cell coverage, with the most remote places being the only exception. Undelivered soft bounces are rare because of this. 
News alerts generally contain critical information. Sometimes this information can mean the difference between surviving or dying. Your consumers appreciate your investment in their safety with SMS alert services. Aside from emergencies, they also contain information consumers find exciting and essential to their lives. 
The more content you can get in front of the most people, your media organization's success will improve. The Washington Post says that its motto, "Democracy Dies in Darkness," is an illustration of just how important a free and accessible press is to society. 
SMS
for marketing
SMS is also an excellent tool for your news organization to use for marketing. To get news and content out, you need to have people to send it to. Marketing is how you grow your readers and subscribers. Unlike any other medium, SMS gives you unique access to prospective subscribers and consumers.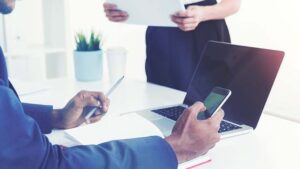 What to do next
TextSanity believes that your role in society as a media and news producer is paramount to a thriving culture. Free, uncensored, and easily accessible news is the benchmark of a democratic society. With that in mind, we have designed a platform to give you the most significant access and tools available to help you develop your SMS program efficiently and affordably.
Give us a call, text, or chat to connect with our team.