The Rise of
SMS Affiliate Programs
and Why That's a Good Thing
SMS affiliate programs are a popular way of increasing sales for companies and helping affiliates earn commissions for conversions. Being an affiliate simply means you partner with companies to help them get their message and product out to the public.
While there are many options for you to use to help facilitate this, none offer the open, engagement, and conversion rates as those experienced through SMS marketing.
What are
SMS affiliate programs
?
SMS affiliate marketing programs are essentially partnerships between businesses and promoters aimed at reaching a wider target audience. Affiliates team up with businesses and help get their marketing message out via SMS business texting.
SMS affiliate programs offer benefits on a two-way street. The business benefits from the affiliates' reach outside of the company's organic market, and the affiliate usually receives a commission for any leads they convert.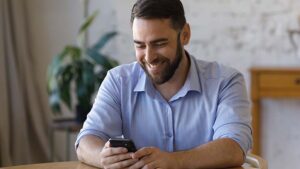 What do
SMS affiliate programs
do?
Businesses reach a much wider audience than they could on their own by affiliating with an outside marketer. Partnering with a special talent, social media influencers, or even famous actors and athletes greatly increases the scope of your company's organic audience.
The affiliate makes money through commissions, which are agreed upon once the partnership is formed. Commissions are generally paid for conversions and even for open rates or engagements.
How do
SMS affiliate programs
partner with marketing agencies?
SMS affiliate programs partner with marketing agencies by entering into a contract. Both sides agree to the terms of the contract and then begin joint marketing efforts. The partnerships are mutually beneficial and create opportunities for conversions.
How do
SMS affiliate programs
partner with consumers?
SMS affiliate programs also benefit consumers and give those who already love your product a path toward capitalizing on their referrals.
For instance, let's say you have a group of consumers who show extraordinary interest in one of your products. Offering those customers rewards or commissions for partnering with your SMS marketing efforts can greatly increase your conversions and marketing success.
Referrals are already a great resource for new businesses. SMS affiliations with consumers are like referrals on steroids.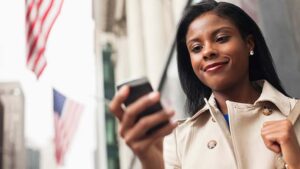 How do
SMS affiliate programs
partner with industry experts?
The major benefit of using a marketing agency comes with the expertise and talent for marketing that your business may be lacking. Another way to look at it is to compare it to outsourcing your marketing. By partnering with industry marketing experts, you open up a door of talent that your company may not have.
The benefits of bringing in outside experts are numerous. For example, you are able to reinvest resources into product development and innovation and allow your existing staff to focus on their core competencies.
How can
SMS affiliate programs
partner with influencers?
SMS affiliate programs also partner with social media influencers. Influencers on apps like Instagram, Snapchat, and TikTok have millions of followers. They garner millions of views on their daily videos. And have far reaching influence.
If you have a product or service that is being marketed to a specific subgroup of customers, finding an influencer who has reached into that subgroup can provide you with access to a customer base on a scale that you may not have been able to achieve without an influencer.
Influencers get paid commissions based on how much product is purchased through their unique links sent via SMS text messages. In other words, partnering with influencers is similar to how major brands like Nike or Under Armour partner with influential professional athletes.
Social media influencers are basically the star athletes of social media. Finding the right influencer for your target audience and product can lead to an increase in sales that would've been impossible to achieve before SMS business texting.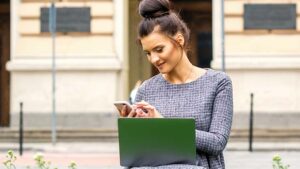 How did
SMS affiliate programs
become popular?
SMS affiliate program popularity has risen with the rise of social media, mobile technologies, and digital marketing channels. As our global society shifts more and more to mobile computing from home-based computing, so has the success of SMS affiliate programs.
Today, many people get their news, do their shopping, and communicate entirely through the use of their cell phones. This is a major shift from when most communication was done via telephone, mail, and email.
Today, our cell phones are miniature supercomputers in our pockets. And few people ever leave home without them, and even when they do, they turn around and go back and get them.
With SMS texts having an open rate of nearly 98% and an engagement rate of nearly 50%, SMS marketing has become the go-to source for the highest efficacy per marketing dollar spent.
How can
SMS affiliate programs
benefit your business?
All of the benefits of SMS affiliate programs that we discussed thus far also benefit your business, regardless of the size. SMS marketing and affiliate programs are far less expensive than traditional print and television marketing because bulk SMS marketing comes with the added benefit of trackable data.
When you run an SMS campaign, you may have data that tells you how many people were exposed to your media. Still, it is difficult and inconsistent to measure how many of those exposed to your media engaged with it. Furthermore, collecting data on how many engagements resulted in conversions is even more complicated.
With SMS messaging and affiliate programs, you gain insight into this data. Plus, you can create customer profiles aimed at increasing your marketing efficiency.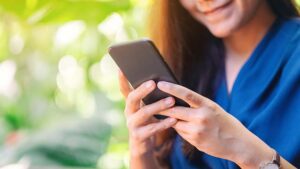 You'll receive a commission for texts sent
We all love getting paid, and SMS affiliate programs provide a source of income for your business through commissions. When you send a text to your target audience and get conversions, the company partnering with you pays you for each conversion and sometimes for each engagement.
You have the option to use any marketing outlet you desire, but none will provide you with the insight, data, open rate, engagement, or conversion rate as SMS texting. Keep in mind, that's not just our opinion but is instead based on the metrics for SMS marketing versus other outlets.
It adds useful solutions to your company's
marketing strategy
When it comes to marketing, the greatest problem is how to get the product in front of the people who will buy it. While marketing will always be a numbers game to some degree, so too is the solution.
You can reach more customers via text
Marketing will always depend on you getting your product in front of the right people, and that means you will always encounter some who won't purchase. However, with open rates as high as those with SMS text messaging, you will likely find far more people who will purchase than with other marketing formats, such as email.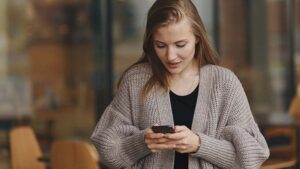 What to do next
It would be a mistake to think that SMS service software is suitable for only the companies that are actually selling products. If you are an influencer, freelancer, or entrepreneur who is interested in earning money for marketing products for other companies, you need a platform like the one offered by TextSanity.
Our software allows you to fully automate your SMS text marketing with features like our broadcast calendar, drip campaigns, keyword campaigns, and webforms. Contact TextSanity today to discuss how we can help take your SMS affiliation to the next level!