Two-way Texting: What Is It and Why Your Customers Want It
What is two-way SMS?
Two-way SMS allows companies to communicate with their subscribers more personally. Most SMS marketing is one-way, wherein the company talks to the customer, but the customer doesn't talk back.
As a result, two-way SMS is a great way to set yourself apart from competing companies that only utilize one-way SMS.
What are the advantages of two-way texting?
Setting yourself apart from the competition is just one advantage of two-way texting; here are some other benefits to consider when building your SMS marketing strategy:
Provide better customer service
Using two-way texting helps you provide your customers with better service. With two-way texting, customers can easily get answers to their questions about your brand and products or services that they wouldn't be able to get with one-way texting.
For example, say you send a text message about a sale and a customer wants to know if you offer free shipping.
With two way texting, they respond to the first message, ask about free shipping, and get the information they need to purchase. There's also the option to incentivize a purchase. Simply provide the customer with a coupon or discount for free shipping if it isn't otherwise offered.
Build better customer relationships
When your customers feel like you listen to them and care about them, you're able to build a strong relationship with them. This is especially important for ecommerce brands that aren't able to build relationships with their customers in person.
For example, say you send out a text message about a sale that's going on, but a customer has a question about your sizing options before they buy. They can respond to the first message, ask about sizing options, and get information about the sizing chart.
As a result of this interaction, the customer has a better impression of your company and is likely to purchase from you in the future.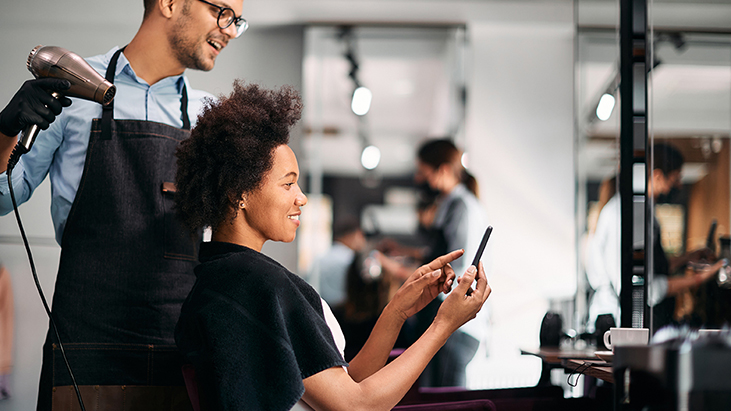 Win more business
Consumers are faced with countless options when looking to purchase a product or service, and they likely shop around before making a purchasing decision. Two-way texting helps win more business by proving your brand's mission and dedication to its customers.
For example, if a customer is deciding between your brand and another competitor, they might reach out to both companies for more information before making a purchase.
Two-way texting is considered the easiest and most convenient method of communication. Quickly provide the customer with the information they need to purchase your product rather than a competitors.
Are there any cons of two-way texting?
The main disadvantage of two-way texting is cost. Two-way texting is more expensive since it utilizes more message credits due to the back-and-forth nature of the interaction between company and customer.
However, TextSanity offers affordable messaging plans for two-way texting.
There are seven other plans to consider depending on your message volume.
What best practices should businesses follow in two-way texting?
To take full advantage of the benefits of two-way texting, make sure to follow these best practices.
Personalize each interaction
Texting is an intimate, personalized form of communication. Take advantage of this by personalizing interactions.
Make sure to always use the customer's name when talking to them. It's also a good idea to incorporate their purchase history into the conversation if they're an existing customer so you make relevant recommendations.
Finally, build a more personal relationship by collecting information about birthdays, anniversaries, etc. Help them celebrate with a coupon or special offer.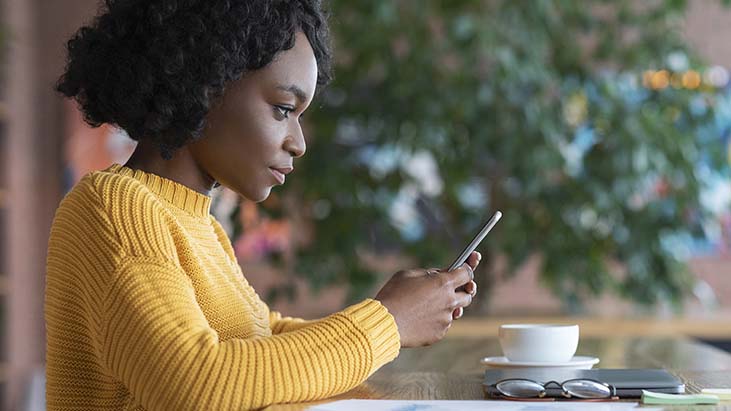 Keep your messages clear and concise
The beauty of texting is its simplicity. You're limited to 160 words per text. It's important to stay within that limit to save on messaging credits and communicate with the customer effectively.
Customers don't want a lengthy response to a simple question. They want a clear, succinct answer. Limit your messages to 1-2 sentences depending on the nature of the conversation.
Limit the amount of messages you send
Even though customers prefer to communicate with businesses via text, that doesn't mean they want to text them regularly. Sending too many texts is invasive and annoying. Sending too few texts is disengaging and disingenuous.
Text your customers once or twice a week. Only increase the frequency of your texts for your most loyal and engaged customers. You can easily tag these individuals in TextSanity to easily message them.
Only text people with permission
Perhaps the most important best practice for two-way texting is to only text people with permission. Additionally, you need to work to keep permission after you've received it. The best way to keep customers on your opt-in list is to send relevant text messages at the right times and at the right frequency.
How does the TCPA affect two-way texting?
You need to understand how the Telephone Consumer Protection Act, or TCPA, affects two-way texting to ensure that you're doing it legally. Established in 1991, the TCPA is designed to protect consumers' privacy and prevent harassment by regulating telemarketing phone calls and text messages.
For starters, the TCPA requires that consumers opt-in to receiving promotional materials from companies via text message. This means that companies cannot send unsolicited text messages to consumers without their explicit permission.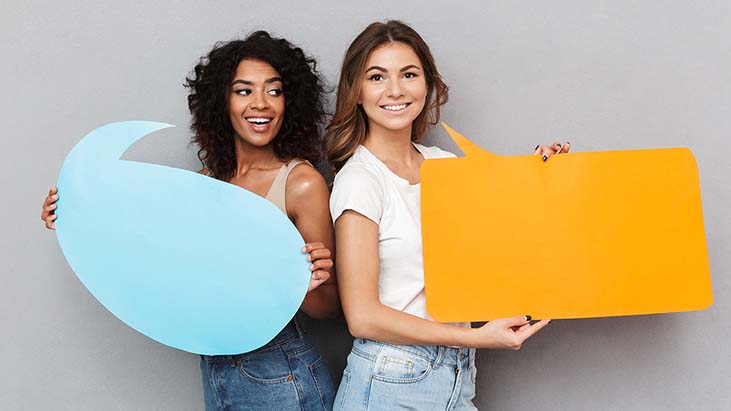 On a similar note, consumers must have the ability to easily opt-out of receiving promotional materials from companies. This is done by texting the word "STOP" to the phone number in question in most cases.
Finally, you need to consider the National Do Not Call Registry, wherein consumers can sign up to avoid receiving unwanted and unsolicited marketing materials from random companies.
If you violate the TCPA, financial penalties range from $500 to $1,500 per call or text sent. However, these penalties only apply if the sender knowingly violated the TCPA.
Conclusion
To get started with two-way texting, create a TextSanity account or text DEMO to 50505 for more information.