Radio Station Text Messaging and SMS Marketing
Radio stations are known for their call-ins. However, call-ins can be difficult to manage when you're live on the air. But what if there was a 21st-century alternative? There is in the form of SMS marketing for radio stations. 
How to use TextSanity for your radio station
TextSanity is the perfect tool to help radio personalities connect with their listeners in real-time. Radio stations can send out text messages about contests and events. Alternatively, listeners can text radio stations to participate in a poll, make a song request, or even ask for a shoutout. 
TextSanity makes it easy for radio station staff to analyze the results of polls and other interactive features thanks to recorded responses.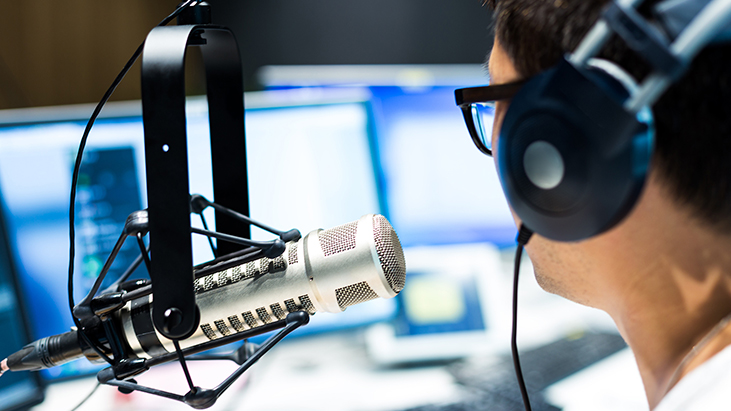 How do you text a radio station?
The best way to text a radio station is with two-way texting. Two-way texting allows radio stations to communicate with listeners and vice versa. This method of communication is more engaging and effective than one-way texting, wherein listeners aren't able to text back. 
Sample text messages for your radio station using TextSanity text marketing tools
Still not quite sure how to use text messaging for your radio station? Here are some samples to inspire:
It's request hour! Respond with your favorite song, and keep listening to see if we play it live. 

Have something to celebrate? Let us know, and we may just give you a shout-out live on the air. 

We're giving away two free

tickets

to the hottest concert this weekend! Text "ENTER" by noon to qualify. 

TextSanity FAQs
Have questions about TextSanity?
What is TextSanity's pricing?
TextSanity offers a variety of different pricing plans to meet your needs. 
What is a message credit?
A message credit is any message sent or received that's under 160 characters with no links, attachments, special characters, or emojis. 
What is an additional message credit?
The amount per message credit you're charged if you exceed your plan's message credits. Additional message credits range from 4.5 cents per additional message for the $25 monthly plan to just 1 cent per additional message for the $1,150 monthly plan. 
What are TextSanity's text marketing tools?
TextSanity offers a whole host of text marketing tools, including text message keyword campaigns, mass text messaging, online text message opt-in webforms, and text message payments. Here's how they work: 
Text message keyword campaigns
Build your contact base by having your listeners participate in a text message keyword campaign. All they need to do is text a chosen keyword to a number. From there, they can opt-in to receive messages from your radio station. 
Mass text messaging (aka broadcasting)
Send out important or time-sensitive information to your most loyal listeners with mass text messaging. Also known as broadcasting, this allows you to reach a large number of people based on the tags you choose.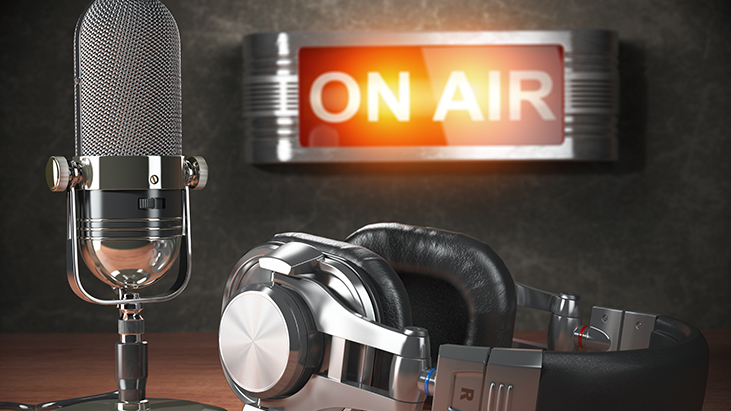 Online text message opt-in webforms
Take advantage of your existing website with online text message opt-in webforms. Customize a webform with TextSanity and allow your listeners to enter their own information and begin receiving updates and information from your radio station. 
Text message payments
Raise money on the air for a special charity with text message payments from TextSanity. This feature makes it easy for listeners to give back and make a difference. 
Why do I have to opt-in contacts?
In order to be in compliance with federal TCPA regulations as well as industry standards set by the major US carriers, you must first opt-in contacts in order to send them text messages using an application such as TextSanity.
Federal TCPA regulations are designed to protect consumers from invasive and unsolicited marketing text messages and calls. Willful violations of federal FCPA regulations can result in steep financial penalties that are charged for each violating message. 
What's the difference between a short code, toll-free, and local area code number?
Short codes, toll-free numbers, and local area code numbers can all be used in SMS marketing. Here's what you need to know about each one so that you can choose the right option for your radio station: 
A short code

is a business text-

phone number

that's made up of 5 to 6 digits.

Short code

numbers are well-suited for

radio station

text messaging

as they can queue up to 1,400,000 texts at any given time.

Short codes

must be leased and registered

before you can begin using them. And while this may seem unnecessary, it actually helps ensure that your texts go through and aren't filtered out by spam blockers. 

Toll-free phone numbers

come with well-known prefixes including 800, 888, 877, 866, 855, 844, 833, and 822. While toll-free phone numbers can handle up to 44,000 texts at a time, they're frequently associated with marketing efforts that may impact your open rates and click-through rates. 

Local area code numbers

come with 10 digits and function like a regular

phone number

. Local area codes may seem like the perfect solution for

radio station

text messaging

since they look familiar to contacts, however, they come with some major weaknesses.





Local area code numbers can only send up to 14,000 texts at a time, so they aren't ideal for

mass texting

. Additionally, they're more likely to be marked as spam by network

carriers

, which prevents them from ever reaching your contacts. 
What's the process for getting a dedicated short code?
Here's the process to get your own dedicated short code with TextSanity:
Set up a TextSanity account. Choose a toll-free number. Select your plan.

Rent your

short code

through

The National

Short Code

Registry

. Cost starts at $500/month paid to the registry depending on the type of code you choose. Send your receipt to our customer service team. 

When we receive your receipt for your

short code

, we will bill you a one-time $1200 fee. Once paid, we submit and pay for an application to each of the major US

carriers

to send traffic on your

short code

. 

Once your

short code

is secured and the application approved by each of the

carriers

, we connect your

short code

with your existing TextSanity account.
Text SHORT CODE to 50505 to set up a meeting with a customer service representative about getting a dedicated short code for your business. 
Conclusion
To become the hottest radio station on the air, you're going to need SMS marketing. TextSanity makes it easy by giving you your own phone number with no limits on contacts or keywords. TextSanity also supports text message chatbots and text message scheduling. 
To see how TextSanity can work for your radio station, text DEMO to 50505.