Understanding Your ROI from Your
SMS Marketing
SMS marketing offers a return on investment (ROI) that is difficult to replicate with similar digital marketing tools. In the same way that a cost-benefit analysis determines if the cost is worth the benefit, ROIs determine how your marketing investments are paying off. 
This article will discuss why text message marketing is the best way for your company to achieve a high ROI with your marketing budget and how each dollar spent results in higher click-through rates versus other digital marketing.
Key Takeaways:
­
KPIs like

click-through rate

,

conversion rate

, and messages received are crucial factors for your

SMS marketing ROI

.

The KPIs don't give actual ROI numbers to report.

ROI is calculated by taking the difference between what you spent and earned on your

SMS marketing

and dividing that number by the amount you spent.
Key performance indicators influencing your ROI 
Below are seven different key performance indicators (KPI) to assist you and your team in building the best marketing approach for the highest ROI:
Attrition rate

Click-through rate

(

CTR

)

Conversion rate

Cost per redeeming subscriber

Growth rate

Messages received

Opt-out rate
Attrition rate
Attrition rates are similar to opt-out rates and are an equally important metric for determining and understanding your ROI from your SMS marketing. You calculate your customer attrition rates by dividing the number of customers lost within a specified period by the number of customers present at the beginning.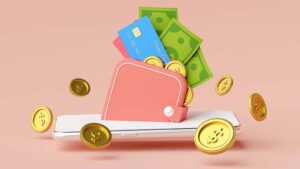 Use your customer attrition rates and future rates as a good way to increase your ROI and avoid wasteful spending.
Click-through rate
(
CTR
)
Your click-through rate (CTR) is crucial to ensure you deliver the right marketing message to customers at the right time. High open rates are also significant, but getting engagement is the goal.
Measuring CTRs lets you see your marketing strategy's effectiveness at each touchpoint. When you notice high open rates with low CTRs, you need to make changes. Perhaps it's your message, the delivery method, or putting it in front of the wrong customers.
Regardless of positive or negative metrics, CTRs give you great insight into the effectiveness of your marketing budget and your ROI. 
Conversion rate
Marketing aims to attract new customers, but that is just the beginning. Conversions are the single most crucial part of sales. Finding the customer is the first step, but converting them into a customer is the goal.
Using conversion rate metrics gives you a bird's eye view of how effective your marketing strategy is and how your ROI is performing. SMS marketing and texting give you easy access to this data and help you categorize your data with tags. We use tags as a way for you to organize your customers into distinct categories based on parameters beneficial to your marketing needs.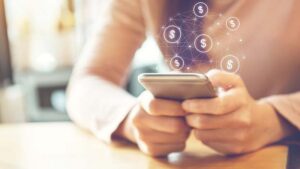 Cost per redeeming subscriber
Analyzing the cost per redeeming subscriber helps you measure if your marketing budget is being spent wisely. This is important because something quickly needs to change if you are spending money without making sales and conversions.
When you use SMS marketing strategies to get new subscribers, you have the most excellent chance of ensuring high ROI. Research proves that more people prefer to engage with business text messages than other mediums. 
Growth rate
Businesses use growth rate metrics in every corner of any industry. If you're not growing, you're dying. Not literally, of course, but if you aren't experiencing growth, you are at best remaining stagnant in revenues and are on the brink of a plateau towards declining revenues. 
We don't want this to happen to your business. Recognizing slowed or reduced growth is paramount to your marketing strategy. This is an important KPI to utilize in determining your ROI. Many companies refuse to adapt or change, and it usually results in them being overtaken by their competitors in the market.
You can mitigate slowed growth rates by recognizing what your customers want, providing them with a great customer experience, and innovating your product. 
We have mentioned this several times, but we want to ensure we repeat it — SMS texting is how your customers prefer to communicate. If you aren't using it and experiencing low ROIs, high customer attrition, and slowed growth, it might be worth giving it a serious look.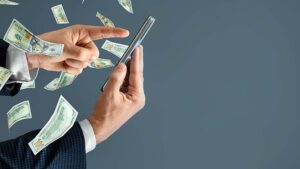 Messages received
The messages received metric is a great resource to determine your SMS marketing campaign's effectiveness. Using an online platform such as TextSanity to send and receive business text messages helps make it simple to collect this data.
One of these tools is text message keyword campaigns. The way it works is simple. Whenever a customer opts in to receive text messages from you, a keyword is sent to influence the response. A new prompt is delivered each time the customer interacts with your SMS message. 
Generally, the goal is to get the customer to engage with your messages and eventually with your eCommerce site. We like to refer to this as a call-to-action text. 
Opt-out rate
Having customers opt-in to receiving text messages from your business is a federally mandated requirement, governed by the Telephone Consumer Protection Act (TCPA), and serves many positive purposes. Firstly, it shows the customer you care about their privacy, and secondly, it provides you with opt-out data that is useful in determining how effective your ROIs are. 
Opt-out metrics show you how much business is going out the proverbial backdoor. If you see that your opt-out metrics are going high, you and your marketing team should take a hard look at your marketing strategy and make adjustments. 
How to use marketing
metrics
Your marketing team can use metrics to determine if you are using your marketing budget to its fullest potential. 
For instance, if you spend $1,000 on two different types of marketing, you can use other metrics to determine which had a higher click-through rate or engagement. This lets you determine how much money you are spending per engagement.
In other words, if $1,000 resulted in 20,000 engagements with one marketing approach and 10,000 engagements with another, you spent more money per engagement with the latter. 
SMS marketing and business texting yield ROIs far higher than other digital marketing methods, especially when compared to email. Text message marketing has an average open rate of 98%, much higher than email marketing's 20%. These metrics illustrate how cost-effective SMS texting is compared to email marketing.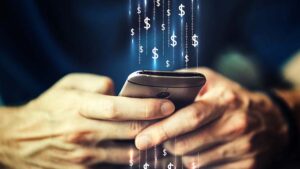 How to calculate your ROI from your
SMS marketing
Calculating your ROI from your SMS marketing isn't as complicated as it may sound and only requires some basic arithmetic. 
The first step is to subtract the value of your initial investment from the final value of the investment. This number represents your net return. Next, you divide your net return by the investment's cost. Lastly, you multiply that number by 100. Simple, right? 
An example of a positive ROI:
Main Street USA invests $5,000.00 in developing its SMS marketing. After using it for 12 months, they noticed that they had experienced $250,000 in revenues from sales directly linked to keyword campaigns.
To calculate their ROI, they will first subtract their initial investment from their earnings, which leaves them with a net return of $245,000. They then divide their net return by the initial investment of $5,000, which gives them a sum of 49. Lastly, they multiply 49 by 100 and see that their final ROI is 4,900%. 
An example of a negative ROI:
Main Street USA instead invests $5,000.00 in Facebook ads without SMS marketing. After 12 months, they see that they have only made $3,000.00 in revenues from sales directly linked to their Facebook ad.
In this example, their net return is $-2,000, with an ROI of -40%.
Calculating your ROI is crucial regardless of how you decide to market your products and business. You likely use several different marketing strategies, but none are proven to provide more consistent and higher ROIs than SMS business texting.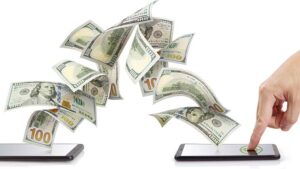 What to do next 
Give us a call, chat on our website, or shoot us a text to connect with our team to learn more about what services we can offer your business. We have the tools you need to increase your ROI with SMS marketing. 
In the meantime, you can also visit our website and check out our blog, which is full of articles to answer any questions about SMS services and texting. 
We are excited to partner with you on your adventure of SMS marketing and to help you communicate better with your prospects and customers!