Bridal Shower Invite
Texts: Invite All Your
Guests
At Once
Updated 11/4/2022
Ordering stationery for your engagement party, bridal shower, bachelorette party, and the wedding seems a bit excessive. 
With TextSanity, you don't have to waste time and money ordering and designing customized invitations — you can simply text them to all your guests instead.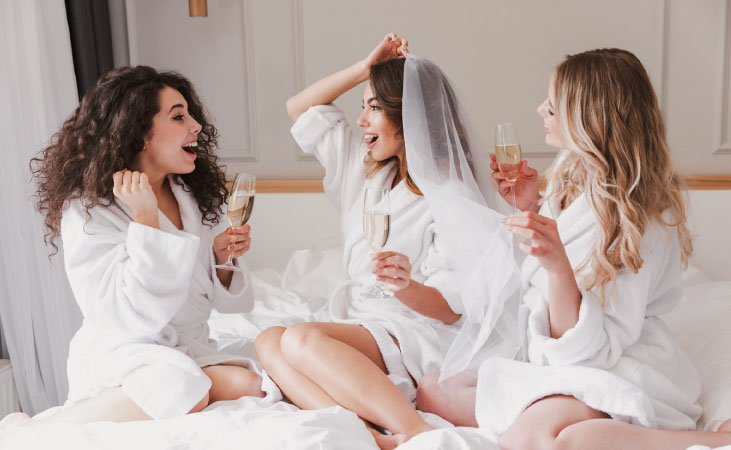 Why should you text your
bridal shower invitations
?
You likely communicate with your bridal shower guests via text all the time, so it makes a lot of sense for you to simply text them an invitation instead of using email or even snail mail that tends to be less than reliable or efficient. 
If you're trying to save money for your wedding itself, texting your wedding invitations is also a great way to cut costs on expensive and unnecessary stationery. 
Paper stationery isn't just unnecessary; it's also wasteful, so consider texting your invites for an eco-friendly approach. 
Information to include in your
bridal shower invitations
­
Date and time

Location

Guest of honor

The

host's name

Dress code

Gift registry

RSVP

details
Before you begin drafting your bridal shower invitation texts, be sure to include all necessary information for a complete and accurate invitation.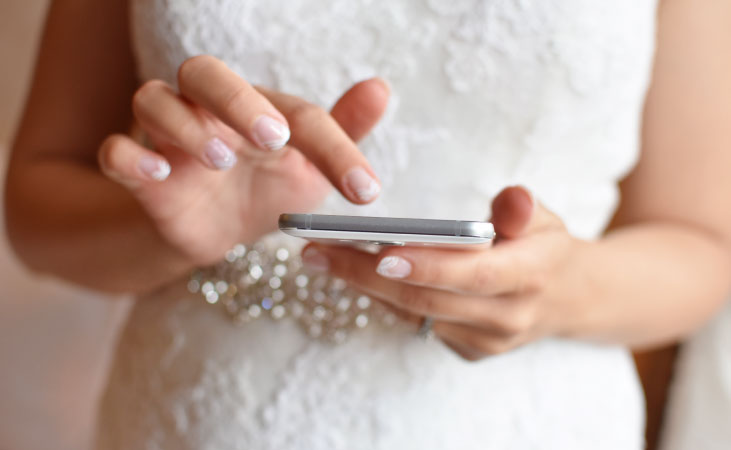 Date and time
Your bridal shower invitations need to include a date and time so that your guests know when to show up. Depending on the formality of your shower, you may want to spell out the entire date and time.
For example, instead of writing "Saturday, June 4th at 1:00 P.M.," you may want to write "Saturday, the fourth of June at one o'clock in the afternoon." 
Location
Next, you must include the location of your event so that your guests show up at the right place. If your shower is being held at a named venue, it's a good idea to include the venue's name along with the street address. 
If there are specific directions your guests need, like gate codes, include this information in the invitation.
Guest of honor
Your bridal shower invitation needs to state who the shower is actually for. Imagine receiving a random text about a bridal shower without any information on the bride. 
You should try to include the bride's name in the first line of the invitation, but depending on the wording of your invitation, you may also place it elsewhere. 
The
host's name
If someone is hosting your bridal shower, you should include that information on your invitation (the maid of honor typically hosts bridal showers). 
However, they can be hosted by anyone close to the bride, including the bride's mother, sister, aunt, grandma, or cousin.  
Dress code
It's also good practice to include the event's dress code in your bridal shower invitations. Different events have different levels of formality and require other dress codes. Some events even come with specific themes that need a more specific dress code. 
For example, you can host a Kentucky Derby-themed bridal shower and request that your guests show up in their best Kentucky Derby attire — complete with fancy dresses, hats, and heels. 
Alternatively, you can host a Breakfast at Tiffany's-themed bridal shower and request that your guests show up in Audrey Hepburn-inspired black dresses, pearl necklaces, and baby blue accessories. 
Gift registry
One of the best parts of a bridal shower is the gifts. If you have a gift registry, be sure to include that information on the invitation. 
If you don't have a gift registry, you could ask your guests to donate to your honeymoon fund, buy a gift card to their favorite restaurant, or simply bring a dish for the shower. 
As the bride, feel free to ask for whatever you would like, whether traditional or non-traditional.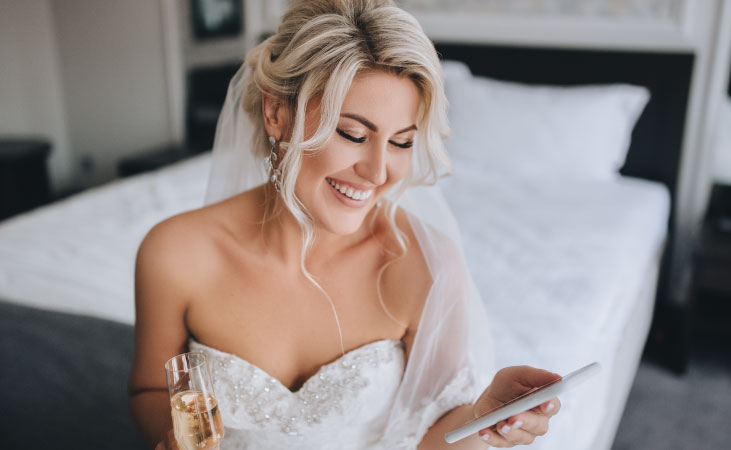 RSVP
details
The last component you need to include in your bridal shower invitation texts is the RSVP information. Obtaining RSVPs is an important aspect of planning to know how many people to expect at the shower. 
Include a phone number or an email address where people can RSVP. Also, include an RSVP deadline at least two weeks before the event. 
Wording ideas for your
bridal shower invitations
Sending a bridal shower invitation via text is a bit different from sending a traditional invitation in the mail. If you're stuck on the wording for your bridal shower invitation texts, here are some ideas to help spark your imagination: 
­
Kindly join us for a bridal shower honoring [

bride's name

]

Help us shower [

bride's name

] with love

Let's

toast

to [

bride's name

] before she ties the

knot

Let's celebrate our favorite girl becoming a Mrs.

Let's pamper the bride-to-be

Kindly join us for

brunch

and bubbly in honor of [

bride's name

]
Text your
bridal shower invitations
with TextSanity
Now that you have your bridal shower invitation texts drafted, it's time to send them out using TextSanity. TextSanity makes sending your invites and reminders, communicating with guests, and even collecting payments easy. Here's how: 
Send your invites with a mass text message
It's simple for you to send your bridal shower invitations with a text message keyword campaign. You can choose to set up either a single message or multiple message campaign. With a single message campaign, when users engage with the keyword, they receive only one message – your bridal shower invite. 
However, if you want to send more messages to contacts in the future, use a multiple messages campaign which will opt-in contacts, so you can send a mass text message to them in the future.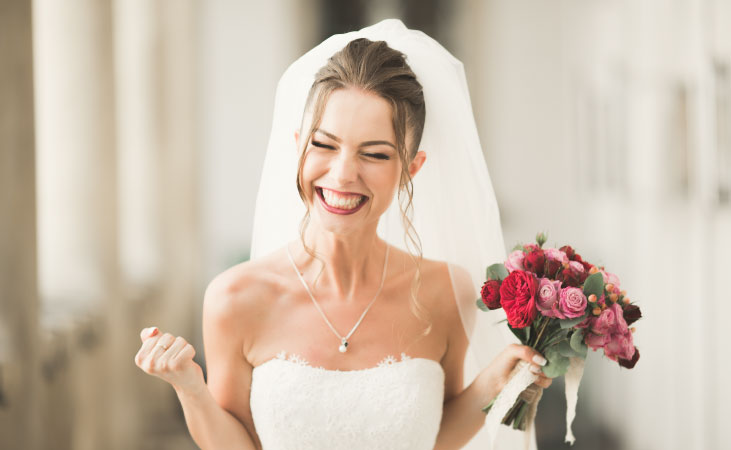 Send reminders with drip campaigns
Send text reminders to your guests with a TextSanity drip campaign in the leadup to your bridal shower. In a drip campaign, you can remind guests about the upcoming RSVP deadline so that you don't have to reach out to everyone individually. 
You can also remind guests about the event the days before if anyone forgot the date, time, or place. 
Communicate with
guests
in your inbox
Your bridal shower guests may have questions about the event, and it's easy to communicate with them using your TextSanity inbox. 
TextSanity provides you with a phone number and inbox to view and respond to any messages. So if a guest has a question about the dress code or what to bring to the event, you can quickly respond to them. They also have an app for Apple and Android that you can download to your phone which makes answering questions quick and easy. 
Collect payments ahead of time
More and more brides are choosing a non-traditional route for their gift registries. If you don't particularly need a set of fine china or niche cooking utensils, then you may want to consider simply asking for money instead.
With TextSanity, it's easy to collect payments from your guests ahead of time so that they don't have to worry about writing a check or going to the ATM for cash before your shower. 
It's then easy for you to gain access to that money and use it for wedding and honeymoon expenses.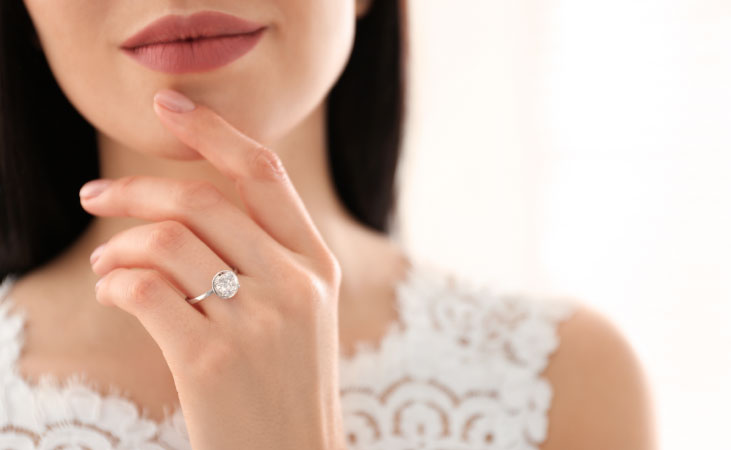 Combine your
bridal shower invitation
texts with texts for other wedding events
You can use invitation texts for more than just your bridal shower; you can use them for all your wedding events. 
Once your contacts are opted into TextSanity for the bridal shower, it is easy for you to send texts to the smaller group of guests for your bachelorette party. 
You can also opt-in additional contacts via a text message keyword campaign for the rehearsal dinner and the wedding itself. 
Conclusion
Send modern invitations for a modern bride with TextSanity. To learn more, text DEMO to 50505 for a demonstration of how you can use text marketing tools for all of your wedding events.