Event Text Messaging
: A Guide to Marketing Your Event via
SMS
One of the best ways to create a great customer experience with your business is through events. Events are a great way of building excitement around your brand and company and a great way of showcasing new services and products.
Capitalizing on the power behind text messaging services for your events can help you better manage your event expectations and collect data for future events.
Getting started with
event text messaging
: 9 steps
Text an event promo video to customers

Offer discounts for bringing friends to the event

Offer discounts to early ticket buyers

Send cancellation and rescheduling updates

Send event check-in texts

Send an event itinerary to guests
If you don't promote your upcoming events, it will most likely lead to poor attendance. Therefore, all of the event management and preparations you do to make the event possible will all be moot points if you do not get the turnout you were hoping for.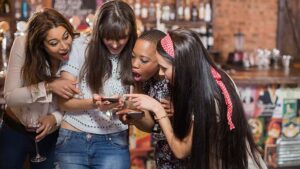 1. Send a ticket purchasing link via text
Your consumers love being able to accomplish things easily. SMS texting is the best way to give them a simple method to sign up for your event. By using this call to action, you could send your customer a link that will take them to the sign-up page for your event. 
This allows them to sign up and pay for the event if necessary without ever having to go to a computer. Convenience is king in the world of conversions and engagements. 
2. Give
event attendees
the option to receive ticket PDFs
Additionally, mass texting from TextSanity also gives you the option to provide your customers with a PDF ticket for the event. This gives them the ability to keep their ticket on their phone instead of having to keep up with a paper copy that is mailed or emailed to them. 
Setting up your event to accommodate verification of their sign-up and registration via their phones offers your customers another convenience that traditional event mailers cannot. 
3. Send important event details via text
Due to the volatility inherent with events, such as adverse weather or venue changes, sending important updates and details about your event to your registrants is vital. With SMS business texting, you cannot only efficiently categorize your customers with our platform but also automate the event update process. 
Ensuring this timely information is received is crucial to your event's success and the public's trust in your company.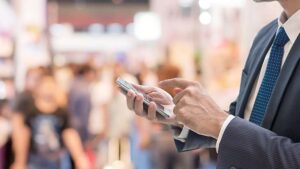 4. Text an event promo video to
subscribers
Visually appealing videos and images are the cornerstone of successful marketing campaigns and set you apart from the competition. This is true across all of your marketing avenues, especially SMS texting.
Attaching hype or informative videos to your event text messages is a great way of getting your customers excited about your event and increases the likelihood that they will engage and become a conversion for you.
We want your event to be successful, and our platform makes creating campaigns for your event easy and provides you with a level of automation that takes away the pressure of having to manually draft, compose, and send text messages to each customer.
With TextSanity, videos need to be under 5MB. If it's not, simply link to the video. 
5. Offer discounts for bringing friends to the event
Similar to using a referral program, offering discounts to your customers for getting their friends and families to sign up is an easy way to increase participation and sales for your event. Your customers will be excited to tell others about your event when they know they will get a discount or coupon for doing so.
Offering discounts on their registration, event swag, or other products will get your customers excited about referring others to your event.
6. Offer discounts to early ticket buyers
One of the greatest challenges to successful event planning is being able to plan how many people are going to show up. This information influences many of your subsequent decisions, such as how many t-shirts to buy as giveaways and what sizes or how many products need to be available.
Since many of these items may require days, weeks, or even months to procure, it can be difficult to gauge with any amount of accuracy how much you'll need without reliable data. Offering discounts to prospective registrants for signing up is one way to mitigate this issue.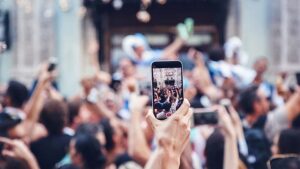 7. Send cancellation and rescheduling updates
You must let your registrants know as quickly as possible in the unfortunate event that you have to cancel or reschedule your event. With SMS business texting, you can easily get this information out and keep your customers informed.
Without this resource, many who signed up for your event would likely appear at the scheduled date, time, and place without any knowledge of the changes. This is likely to result in disgruntled customers who will be more apt to avoid any future events.
With TextSanity's platform, you can not only get this information out quickly and efficiently, but you can also track who has been notified and give them the option to confirm their availability or willingness to attend at the next scheduled date.
Having this option and capability goes a long way in showing your customers how much you value their time and business and also has the added benefit of illustrating your professionalism.  
8. Send event check-in texts
A significant logistical challenge for small and large events comes with event day check-in. Without a digital or mobile element to check in, your registrants will have to interact directly with your staff and volunteer on the day of the event. This can be an issue if you have a ratio of participants to workers that is greatly outweighed.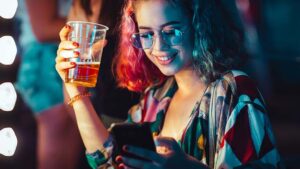 SMS notifications alleviate much of this strain by offering the ability to check in from their phones once they arrive versus going through an added step with an actual person. This helps automate your logistics on event day and takes a lot of pressure off of you and your team.
9. Send an event itinerary to guests
Event organizers have been planning for weeks. Doing so ensures that your guests will have a great experience and hopefully return to future events. If you have a fun-filled day ahead for all of your registrants, it may be a good idea to send out an automated message with the event  itinerary so they can plan their day.
What to do next
As you can see, SMS marketing comes with many benefits, from automation to data collection. Having this power at your hands will elevate your marketing goals, increase your profits, and make your events a success year after year.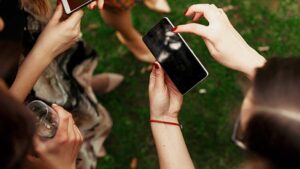 We know that you have already begun preparing for the next one as soon as your event is over. You and your team can utilize TextSanity's platform year-round to help increase your event's participation, keep your participants engaged, and build excitement for the next one.
Call, text, or chat with us today to elevate your event marketing!