How to Start a
Text Message
Subscription Strategy
Starting a text message subscription strategy designed to keep your customers engaged with your company and excited about your products is paramount to long-term SMS marketing success. With TextSanity, implementing your subscription is simple, easy, and efficient.
Many companies capitalize on subscriptions to maintain consistent growth. While you may first think of media companies like Netflix, subscriptions have long been utilized by companies from all sorts of industries, including yours. SMS marketing delivers every time! 
Why do you need a
text message
subscription strategy?
Strategy can mean the difference between wasted time and resources and increased sales and profits.
Therefore, developing and implementing a strategy for your company's SMS marketing and text message subscription program is an important element of successful marketing over your competitors.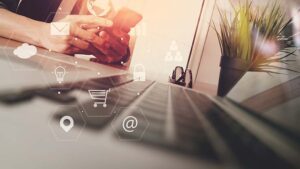 Competition is fierce in today's market, especially with the increase in popularity of ecommerce. This shift in shopping at traditional physical locations to online has caused many staples of commerce in America today, such as Walmart and Target, to reevaluate their strategies for reaching customers.
7 steps to create your
text message
subscription strategy
Incentivize subscribing

Incentivize referring friends

Make opting-out easy

Send

SMS messages

on a regular schedule

Send updates

Send

coupons

and deals via

SMS marketing

Create a

text message

keyword for

opt-in

Use an

SMS marketing platform

to manage subscriptions
Developing your SMS text messaging strategy may seem like a daunting task, but don't fear; at TextSanity, we have experience working with companies across industries with proven success in text message subscriptions and SMS marketing.
1. Incentivize subscribing
Consider incentivizing your customers to subscribe so they will be more inclined to accept and opt-in with their phone numbers.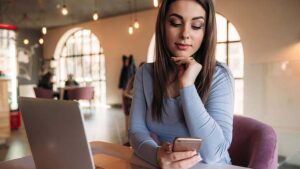 Once you begin building your subscriber list, you will receive the added benefit of increased data collection on your customers. 
This data can then be used to fine tune your customer subgroups even further and get the right message for the right products in front of the right customers. 
2. Incentivize referring friends
Incentivizing referrals is like taking referrals and putting them on steroids. While some customers will refer you and your products to their friends and families without any incentive, many customers will do so when there is something in it for them. 
Consider giving your existing customers rewards like coupons, free products, discounts, and early access to new products to incentivize them to send you referrals. There is no greater compliment to your business than a referral. 
3. Make opting-out easy
Opt-out options are required under the Telephone Consumer Protection Act (TCPA) for SMS marketing.  Remaining compliant with the TCPA is not an option because doing otherwise comes with fines, potential revocation of your SMS marketing privileges, and a tarnished public image.
The public's perception of your company's integrity can cause the success you have built from the dream up to be completely demolished. Giving your customers an easy way to unsubscribe and opt out of receiving future messages not only keeps you in compliance with federal regulations but also shows your customers that you care about their concerns and privacy.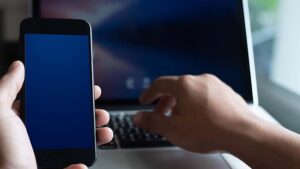 4. Send
SMS messages
on a regular schedule
Timing is very important with SMS marketing, as well as cadence. Timing and cadence complement each other and ensure that you are sending messages to your target audience at the right frequency, the appropriate time of day or week, and at a pace that balances being present with not being pushy. 
Cell phone notifications can be annoying even when received from friends and family, so you'll need to strike the right balance when texting for marketing services or customer support.
Scheduling your messages, setting your timing and cadence, and perfecting the art of SMS marketing with TextSanity takes a lot of the guesswork out of your marketing strategy. Simply set up your TextSanity account, create a text message keyword opt-in, craft your message, advertise your campaign, sit back and watch the contact opt-ins roll in to your text marketing list. 
5. Send updates
Using SMS text message subscriptions to send updates to your customers is a fast and easy way to communicate effectively between you and them in real time. Whether it's updates about your products, subscriptions, events, or the path your company is on, the automation offered by TextSanity will help get your message out with ease. 
6. Send
coupons
and deals via
SMS marketing
Sending coupons and deals to your SMS marketing subscribers incentivizes your customers to become and remain subscribers and rewards their loyalty and repeat business. Your customers will likely continue to do business with you when they feel valued. Especially for small businesses, connecting with customers on their mobile phones with SMS marketing tools is a great way to build a sense of community around your services or products.
We would all be lying if we said that we didn't want to be rewarded for our service, loyalty, or hard work, and your customers are no different.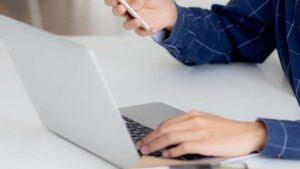 7. Create a
text message
keyword for
opt-in
Keyword campaigns are the bread and butter of your SMS marketing here at TextSanity. Our platform allows you to send single and multiple keyword campaigns designed to get your customers to engage with a call to action.
When you create a keyword campaign and send it out to your target audience, an automated campaign will begin once they engage the short code, toll-free, or long code phone number.
For example, let's say you own a high-end shoe store that sells hard-to-come-by shoes and you want to use a single-word campaign to give your SMS subscribers an incentive to be loyal customers. You can send a text asking for them to reply with the word "PLEASE" for an exclusive early-access coupon.
Once they respond, our automated system will begin sending a series of messages designed to collect invaluable customer data and create more opportunities for engagements and conversions.
8. Use an
SMS marketing platform
to manage subscriptions
As strange as it may sound, you can send text messages from your computer. While many of us may be accustomed to this with iMessage on our iPhones, Macs, and iPads, there are still many who have not experienced this luxury.
With TextSanity's platform, you can develop and manage your SMS marketing subscriptions and business text messaging from your computer via our website. What's more, our platform is available across a multitude of devices, from your desktop computers to your phone. All you need is a web browser and an internet connection, and you are all set.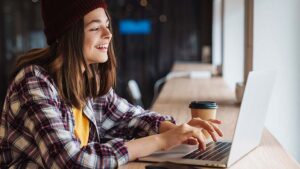 What to do next
You've wasted enough time and money on other marketing platforms. It's time to tap into the powerful potential of SMS marketing with TextSanity. Did you know that email marketing campaigns only have an open rate of about 20% and less than 5% engagements? SMS text marketing messages have an open rate of nearly 98% and an engagement rate of nearly 50%!
Surprised by these numbers? No other marketing platform can offer you this level of interaction and engagement. With more opens and engagements come more conversions. Spend your marketing resources wisely and join the texting revolution today.
Contact TextSanity by text, webchat, or by giving us a call to connect with our team and discover how easy it is to elevate your marketing with SMS business texting.