Send Email to Text: How to Send an Email as a Text Message
Sometimes email is the best form of communication. Especially when people are busy, they're more likely to glance at a text message. However, knowing people are easier to reach by text doesn't mean text is appropriate. Still, what if you sent an email as a text?
It's possible to keep the tone and format of your message and send an email as a text. But, why would you send an email as a text? When should you send an email as a text? And, how do you do that? Understanding the process equips you to send the best communication in the best form to clients and employees.
Why to send an email as a text
Just because you can do something, doesn't mean you should. When it comes to sending an email as a text, there are a few good reasons. Here's a few to consider: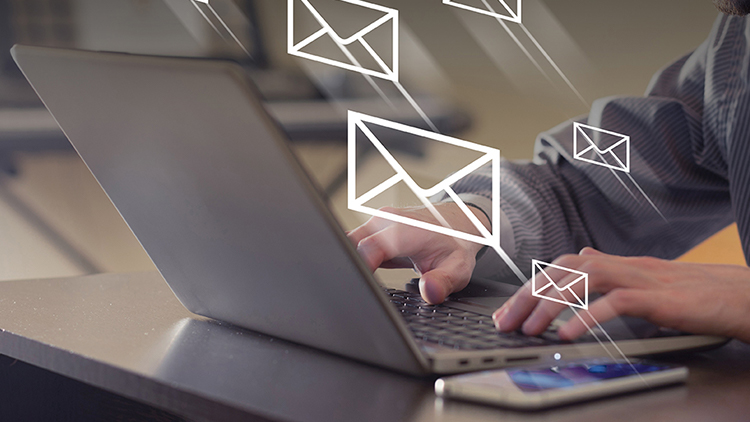 Immediate attention. When you need to reach someone, email is a great format. However, emails are sometimes missed. Texts, on the other hand, are rarely missed. In fact, most text messages are seen within minutes of sending it.
Time saving. Sometimes your message is best said in an email. However, if you only need to communicate a quick, soundbite of information, text message is best.
Wide reach. Reach people within your organization quickly and effectively, by sending a text rather than email. Wherever they're at, you're sure to reach them in a short amount of time.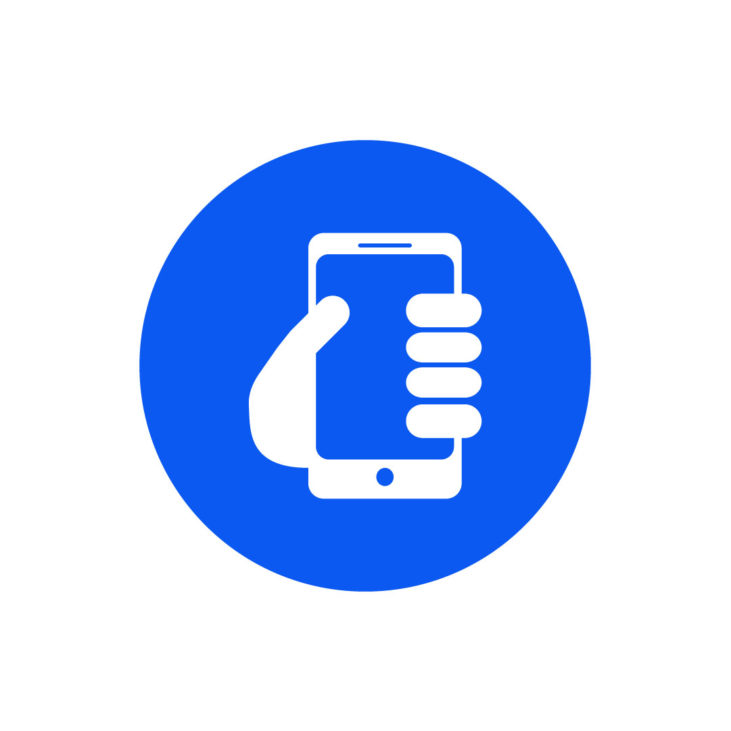 When to send an email as a text
Emails are important for longer messages. Employees often reference information in an email. They are a standard part of our lives. It's hard to imagine the world without them. Email came about almost 60 years ago. It's so cost-effective that it's now a standard of the workplace.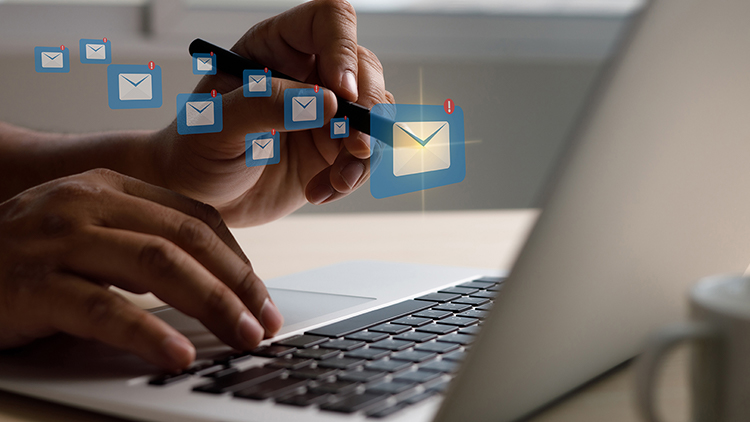 Whether you send a traditional email or an email via text, be sure to follow proper work ettiquitte. Here are some tips to remember:
Keep it professional

Check attachments and links

Include all relevant parties

Proofread

Be clear
Send an email as a text at the right time. How do you know when is the right time? Here are a few things to remember when deciding whether to send an email via text:
Is it time sensitive? (If they need it now, send it now.)

Is it an appropriate time to send a text? (You can send a text message instantly or schedule the text message.)

Are recipients out of the office? (If you know an email is unlikely to reach your employees in time, text may be a quicker option.)

How long is the message? (If it's over 160 characters, send an email.)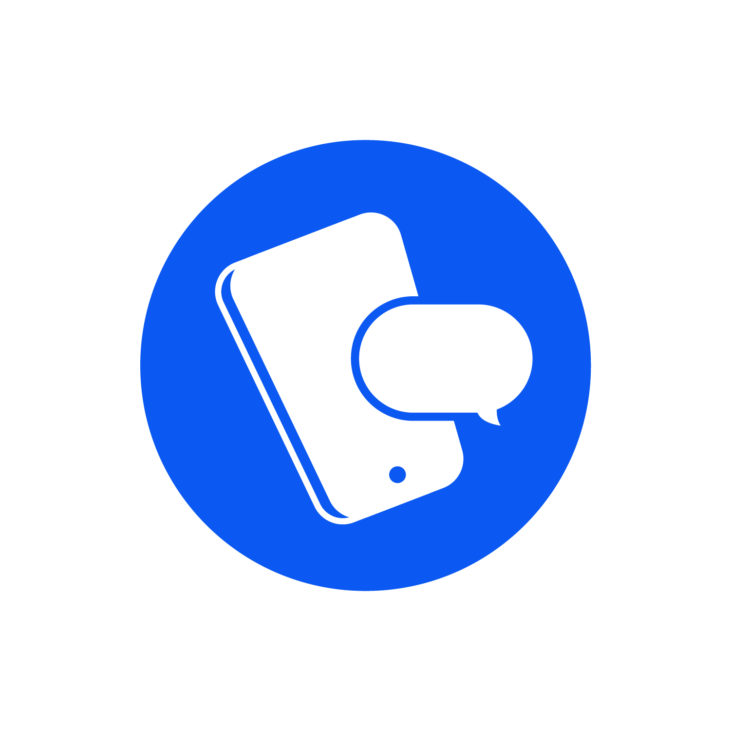 How to send an email as a text
If you're not sure how to send an email as a text, but you want to. Here's your options: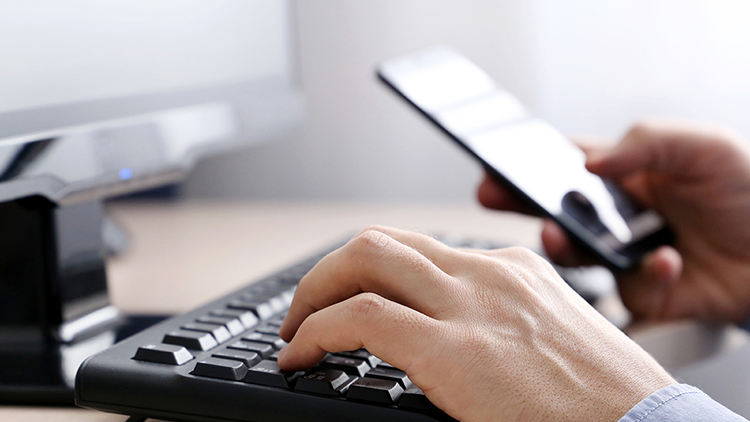 Email to SMS extension
Sending an email to an SMS extension is easy.
Open your email app or program.
Enter the 10 digit phone number of the recipient, then the @ symbol, and then the appropriate domain name of the cellular service provider.

Do not include dashes or parentheses.

You may not know the domain name of the cellular service provider. If this is so, see the list provided below for popular cell service providers.
Domain names for cellular service providers:
Verizon: @vtext.com
AT&T: @txt.att.net
T-Mobile: @tmomail.net
Boost Mobile: @sms.myboostmobile.com
Cricket Wireless: @mms.cricketwireless.net
Virgin Mobile: @vmobl.com
Compose message
Fill in the subject line. This will appear as the opening line in the body of the text. Keep that in mind when you are composing your message.
Ensure the information is clear and concise. Make sure it's under 160 characters. As always, proofread your message. Remember: keep your communications professional.
Click send
The beauty of text and email is they both work quickly. Within minutes of sending your email, the recipient will receive it as a text.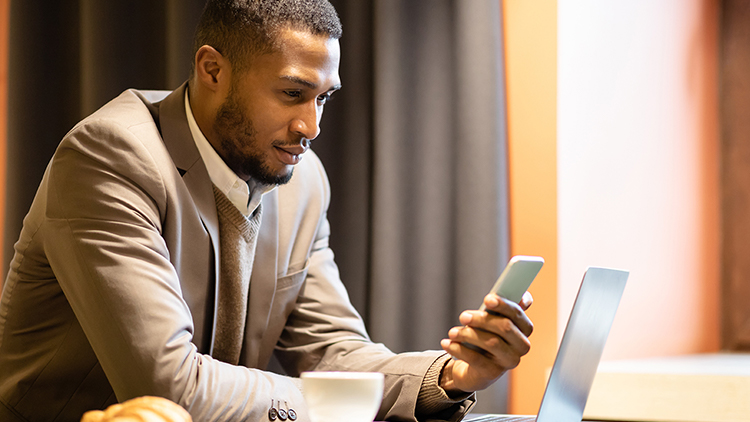 Recipients respond as a text from their messaging app.

Replies arrive in your email inbox. for you to read. Text message bodies appear as attachments.
From mobile device
If you're on your mobile device, you can still send an email to an SMS extension. You need an email app on your mobile device though.
Send the email from your email app to an SMS extension using the steps listed above.
Test the process on yourself to ensure your email shows up on a mobile device well.
SMS to email
You can send an email from SMS. This process involves simply opening your text message app on your mobile device, composing the message, and sending it on its way. The difference is that instead of entering a phone number in the recipient field, you'll enter the email address.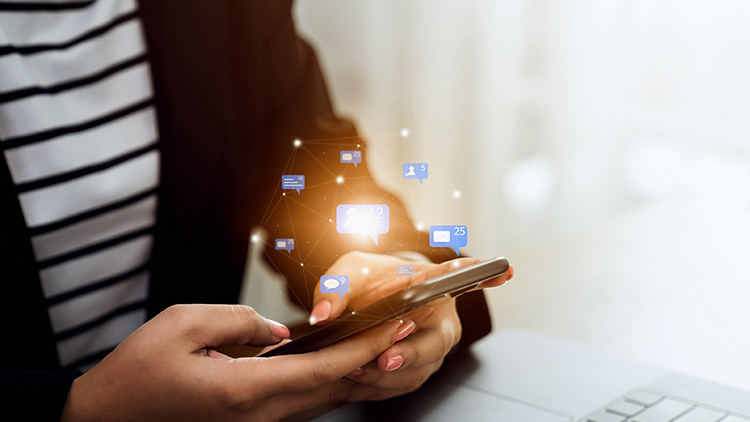 When the email arrives, it will show up as a regular email. The text body will be attached as a .txt file. The recipient will see your mobile phone number with a domain name after the "@" symbol. For example, the recipient will see the mailing address of a phone number as [email protected].
Services available
Sending an email as a text is easy when you work with a text messaging company like TextSanity. We understand communication with customers and employees is important. We facilitate communication using our text marketing platform. It's perfect for sending and receiving emails as text messages.