Food Truck Marketing
: How SMS Can Help Build Your
Customer Base
No matter how incredible your food is, every food truck business needs marketing to succeed. 
One of the best ways food truck businesses can reach their target audiences is through SMS marketing. SMS marketing is perfect for food truck businesses that cater to a younger demographic — the same demographic that's constantly texting on their smartphones. 
Don't just take our word for it; here's how you can use SMS marketing to help build a customer base for your food truck business.
Create an SMS marketing plan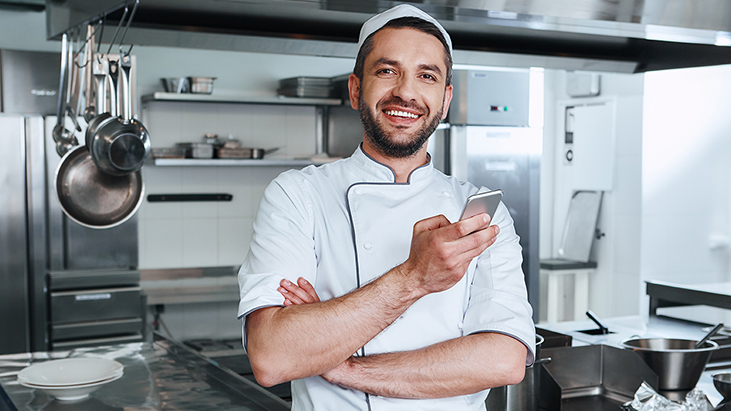 Be strategic with your SMS marketing by first creating a marketing plan. What are you looking to get out of SMS marketing? What tools are you looking to use for SMS marketing? What does your budget look like for SMS marketing? Consider the answer to these questions before moving forward. 
Use text message
keywords
help attract customers
Perhaps the biggest struggle food truck businesses face is attracting customers. This is especially true if you're operating in a hot food truck scene with lots of competing business. However, text message keyword campaigns are a great way to attract customers and build your customer base. 
In a text message keyword campaign, a customer texts a specific keyword to a phone number to opt-in to receive promotional messages from a company. Some great keywords for food truck businesses include the type of food you serve, what you're known for, or simply the name of your food truck.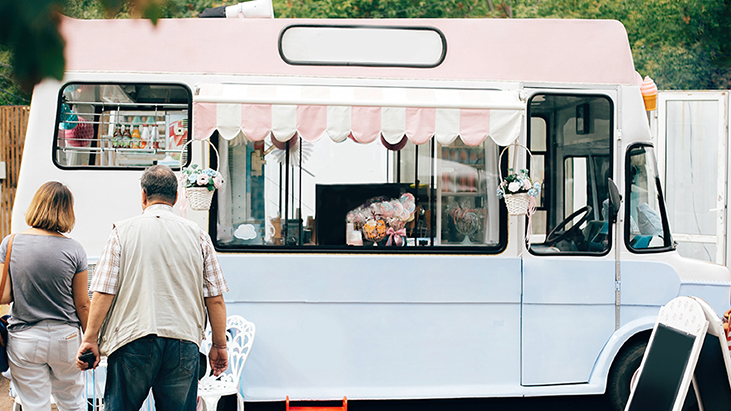 For example, if you have a taco truck called "Tony's Tacos," you should consider "TONY" and "TACO" as your keywords. On the other hand, if you have a BBQ truck called "Smokin' Hot BBQ," you should consider "SMOKIN" and "BBQ" as keywords. At the end of the day, just make sure your keywords are short, clear, and easy to text. 
Now that you know what your keywords are, it's time to create a text message keyword campaign using TextSanity. Start by logging into your TextSanity account and navigating to the "Keywords" tab. From there, click on the "+ New Campaign" button in the top right-hand corner of the screen. Next, choose a name for your campaign, enter your chosen keyword, and draft your message. 
Your message is what gets sent to the customer after they opt-in using the keyword you set up. 
TextSanity webforms allow your audience to quickly opt-in to your messaging list
Another method of getting customers to opt-in to receive promotions from your food truck business involves using a dedicated webform. TextSanity allows you to create customized webforms for your SMS marketing efforts. Customers simply enter their information on your website and join your SMS marketing list.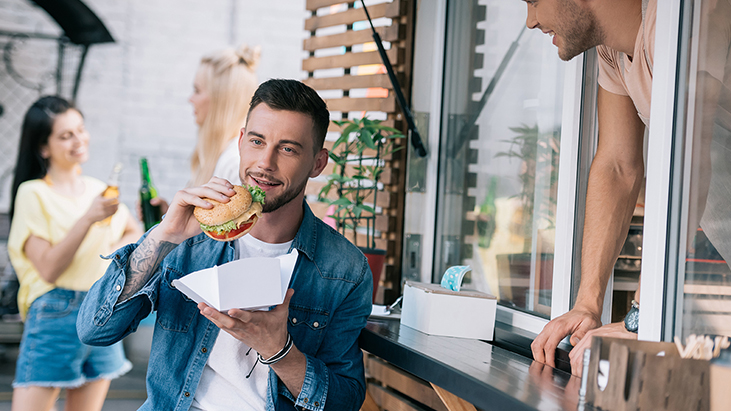 To create a webform using TextSanity, login to your TextSanity account and click on "More Tools" then "Webforms." Next, select "+ New Webform" located at the top right-hand corner of the page. 
From there, fill in the required information for your new webform, including the internal name of the webform, the external title, the subheader, and the URL. Upload images like your food truck company logo or a picture of your best-selling food item to further entice customers to opt-in using this webform. 
Finalize the details of your new webform and save it. Access it by copying and pasting the URL into your web browser, then wait for the opt-ins to flow in. 
Mass text messaging allows you to engage with customers
Once you've built your text marketing list using text message keyword campaigns and opt-in webforms, it's time to move on to the next step of your SMS marketing plan with mass text messaging. Mass text messaging, also known as broadcast text messaging, involves sending out mass texts to a select audience taken from your existing text marketing list. 
Mass text messaging is perhaps the best way to engage with your customers and build customer loyalty. Here are some examples of mass texts you can send out to promote your food truck business.
­
It's finally here — our highly anticipated "Mega Mouth Burger" handcrafted by the amazing Chef Dave. Visit us tonight at [address] to be one of the first to try it! 

Feeling hungry? Not for long! Come visit us for dinner tonight at [address] and enjoy 10% off your order with [coupon code]. 

We're excited to announce that we will be participating the Annual Fall

Food Truck

Rally. Come check us out and enjoy a free appetizer on [date] at [location]. 

We have big news! One truck just wasn't big enough for us, so now we have TWO — coming to a location near you. Click here to see where we're at and when.

Tonight only we are partnering with Divine Desserts to offer a delightful three-course dinner deal for just $30. This is a partnership that you won't want to miss so come visit us at [location].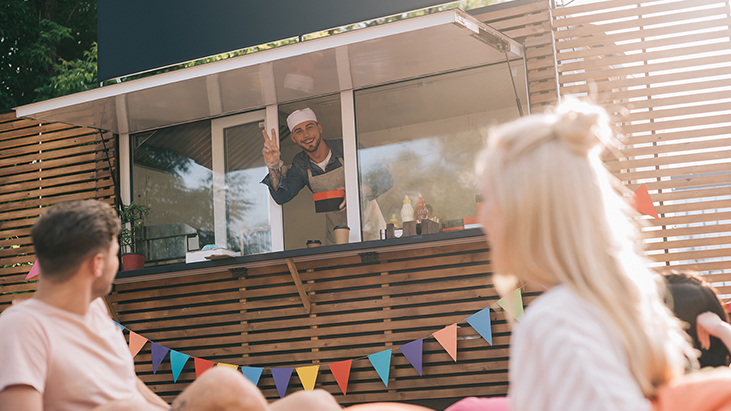 Scheduling texts in advance allows you to send messages at the best time
Manually managing your text message campaigns is challenging, which is why TextSanity offers scheduling capabilities. It's easy to schedule text broadcasts in advance.
Create a message as usual on the "Broadcasts" page. Input the necessary information, including the message name, message recipients, message attachments, and message content. On the next page, you can then select a time and date to send your message. 
For your food truck business, communicate your locations in advance or on the day of. No matter which approach you take, make your location updates exciting so customers look forward to them. 
Set up SMS marketing with TextSanity
As you can see, TextSanity is an incredibly valuable application for food truck businesses. Use it to establish yourself in the food truck scene. To get started with TextSanity, simply click here to create an account. 
If you'd like to see more of what TextSanity has to offer, text the word DEMO to 50505. And as always, feel free to reach out to customer service with specific questions.