SMS
for Teachers: Easily Communicate With Students
Not long ago, phones and beepers – yes, beepers – were not allowed in the classroom. Today, however, cell phones and smartwatches are as essential and commonplace as college-ruled notebook paper. 
You and your students have smartphones with you everywhere, making SMS texting services the easiest and best solution for communicating with students after class. What's more, being the teacher who texts reminders and assignments will make you a student favorite, which might pay off on teacher appreciation day. 
What are
SMS
services?
You may be wondering what SMS services are. SMS is an acronym that means Short Message Service and is the fundamental cellular technology behind text messaging. SMS services provide a digital solution to organize and distribute mass text messages. 
We know you are familiar with texting and using group text messages to text multiple people simultaneously. Mass texting is different. With mass texting, you send a single text message to multiple people but as individual messages.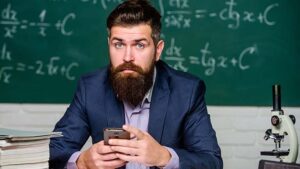 For example, if you send a group text message to ten friends, all ten will see the message together in one text thread and see each other's responses. All ten friends will get the message in a mass text, but as an individual message between you and them. The replies will only be seen by you and them, not the entire group. 
Mass texting is the preferable method of texting a singular message to multiple people while retaining the ability to communicate directly with each recipient. 
Why is
text message
marketing important for teachers?
Chances are you have received a mass text message from a company you have done business with. Large and small companies know the enormous potential and value of SMS text message marketing. 
Research has proven that 98% of people open text messages they receive in less than five minutes. The stats with email marketing are a world apart, with less than 20% ever opening marketing emails prior to deleting them.
Although you are not marketing products or services to your students as a teacher, the proven success in the business world with SMS texting can also translate into your needs as an educator.
Below are four reasons why SMS texting services are important for teachers:
­
Convenient and cost-effectiveness

Facilitates parent communication

Students are always on their phones

Texts can motivate students to do their best
Convenient and cost-effectiveness
Whether in one of the highest-paying school districts in America or the lowest, you are not paid enough to do what you do. As it should be, saving money is important in the tools you utilize to enhance your student's educational experience. SMS services are affordable, with our monthly plans starting at under $30. As an added benefit, our online platform is easy to use, and accessible from any device with internet access, including your computer. It provides you with many tools to automate your texting needs.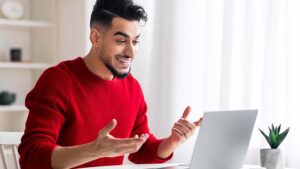 Facilitates parent communication
Like you and your students, their parents also have smartphones and prefer texting over other methods of communication. While there are several different communication options available for use by educators, they tend to overcomplicate the communication process.
Most families have more than one school-aged child meaning they may have students at different schools with different teachers. If every teacher uses a different communication platform, it can become cumbersome for parents to keep up. 
SMS texting eliminates the need for them to download additional apps to remain in contact with their child's educator. Did we mention teacher appreciation day? Yeah? Okay. 
Students are always on their phones
You don't need us to tell you that students are always on their phones. As an educator, you fight this battle daily. However, this bad habit can work to your advantage when pertinent information needs to be distributed to your students via SMS texting. They may lose a printed flyer, accidentally delete an email, or miss a phone call, but they won't miss a text. Texting is their life.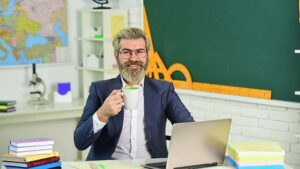 Texts can motivate students to do their best
Presenting quality instruction to your students is vital to their success, but education doesn't stop there. Students thrive when they are motivated to do their best. Motivation gives them the confidence to do the work required to be excellent at their studies and shows them you care. 
Scheduling motivational messages for your students with our platform's keyword and drip campaign tools makes sending these encouragements simple and convenient. 
How to use
text message
marketing for teachers 
SMS texting is a powerful tool with endless possibilities at your disposal. Below are four examples of different usages you can utilize:
­
Announcements about important class updates

Deadline and submission reminders

Responding to student questions

Sending out resources and learning materials
Announcements about important class updates
Education in the classroom is dynamic and has many moving parts. Assignments, projects, quizzes, homework, tests, school closures and delays, and other important classroom updates can easily be managed and sent to your students and their parents with SMS services.
One thing is for sure; the "My dog ate my parent note" excuse is null and void with texting. Students do misplace paperwork, even if it is genuinely by mistake, and SMS texting helps eliminate this issue. Additionally, because parents can be included in your mass texting, both the student and their parent receive the information simultaneously.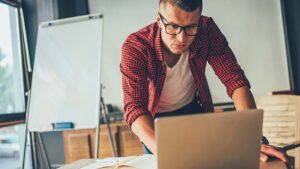 Deadline and submission reminders
Student success depends on good grades, and missing deadlines and tests can negatively impact your student's overall grades. Missing homework due dates or project due dates can ruin a student's otherwise good grades, even if they are testing well.
We all remember adolescence. It's a crazy time full of distractions coupled with short attention spans. Providing your students with SMS text messages that give them a deadline and submission reminders reduces their chances of forgetting to complete and turn their assignments in on time. 
Students are also involved in other school-related activities. Many students play sports; some play sports year-round, and others are members of civic groups, school clubs, and extracurricular programs outside of school. Some also have jobs in addition to these other activities. 
Deadline and submission reminders are a great way to throw them a liferaft amid these oceans of obligations. 
Responding to student questions
Learning doesn't end when the bell rings at the end of class or the end of the school day, nor do your students have potential questions. Students average 4-7 classes a day in school, and each class comes with its material to learn and assignments to complete. It's a lot. 
Giving your students access to you after the class or school day has ended is invaluable to their learning process and easy to do with SMS services from TextSanity. 
Like it or not, many of your students will procrastinate on completing assignments until the last minute. The night before a deadline is a bad time to have a question, but having texting as an option to communicate that question to you can mean the difference between a good or bad grade.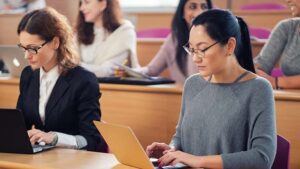 Sending out resources and learning materials
SMS services from TextSanity are not limited to simple or plain text messages. You can also send links and files. If you have a link to a library or research site that can benefit and aid your students in their studies, it can easily be sent with mass texting. 
The ability to send resources and learning materials via text can also reduce the amount of copying and printing you need. Printer paper, ink, and toner are costly. Most schools spend nearly 10% of their annual budgets on printing.
Aside from saving money, reducing the amount of copying and printing you have to do also saves you time, making your workday more efficient. This added time to your school day as an educator allows you to focus more on specific educational tasks such as remediation, grading assignments, or planning for the next day.
What to do next  
We're sure you still have some questions about our SMS texting platform, and we would love the opportunity to speak with you more about it. Call, text, or chat with us today, and a team member will connect with you and answer any questions you may have.
Additionally, we have several blog resources available about various topics about SMS texting services available on our website for your review.