11 Creative Ways to Build Your
SMS Marketing Lists
According to research, we are addicted to our phones, but that's a good problem regarding SMS marketing. Building your SMS marketing list is essential to a successful marketing strategy, and being creative is the key to growth.
74% of smartphone users become anxious when they leave their phone at home, 70% check their phone within five minutes of receiving a notification, and 71% check their phones within 10 minutes of waking up. These statistics prove that SMS marketing is the greatest tool available to you and your business for increasing sales and converting prospective customers. 
Creative ways to build your
SMS marketing lists
: An overview
Knowing where to start on your SMS marketing strategy may seem daunting, but do not fear, we are here to help you with 11 of our favorite creative ways to grow your SMS texting lists:
Advertise in the store

Create exclusivity with VIP community perks

Combine SMS and email

Don't neglect presentations

Encourage customer feedback (and engage with it)

Feature

SMS opt-in

on forms

Fliers and physical marketing for local marketing

Host events and competitions

Plug on

social media

Use web forms

Utilize your existing contacts
Advertise in the store
Whether you operate primarily out of a physical location or entirely online, advertising your SMS texting services in your store or on your eCommerce site results in SMS marketing list growth. You are already paying for your sales space, so capitalizing on the free space is easy and requires little investment.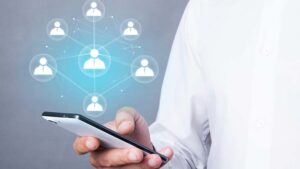 Create exclusivity with VIP community perks
A tried and true sales method to build your SMS marketing lists comes with special VIP perks for opting in. One of the many benefits of SMS business texting is the ability to collect invaluable customer data, so building your customer list is very important and rewarding. Since your customers must first opt-in before you send them messages, offering perks increases the likelihood that they will. 
Combine SMS and email
Email marketing has been around for a long time and is not without its own merits and benefits. However, when stacked toe-to-toe with SMS marketing, it grossly underperforms. Customers are likely to open an SMS text 98% of the time, yet are likely to open an email only 20% of the time.
Despite this Grand Canyon of gap, maximizing your marketing strategy's potential success by combining the two is not a bad idea. Whenever you give customers the option to sign up for SMS marketing, they must also enter an email address. This will allow you to send them different marketing materials to both their smartphone devices and their emails. 
Don't neglect presentations
Perception is often more important than the truth. In other words, what people believe about you is often more important to them than the truth. Ensure that you don't neglect the presentation of your brand and mission to the community and customers you serve.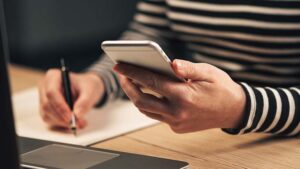 Encourage customer feedback (and engage with it)
Customer feedback is an essential element of your growth as a company. If you are not encouraging customer feedback, you will mostly receive negative, non-constructive criticism. Whenever you seek constructive feedback, you will receive thoughtful insight into what you are doing right and what you could be doing better. 
Encouragement is only the first step, however. Ensure that you engage with the feedback as it is received individually. If the feedback is deemed warranted, take the necessary steps to improve the weakness. This shows your customers that you care about their experience with you as a company and the products or services you provide them with.
Feature
SMS opt-in
on forms
You should offer easy accessibility to SMS opt-in on as many of your materials as possible. If you sell coffee, it should be on the cups. If you sell home goods, it should be on the shopping bags or on a postcard placed in every shopping bag. If you only operate online, it should be a permanent menu on every page and even a well-timed pop-up. 
The goal, or aim, is to keep SMS texting in your customer's faces to encourage them to sign up. We mentioned previously that customer opt-in is a necessary step prior to you sending marketing text messages. This is governed by the Telephone Consumer Protection Act of 1991 (TCPA), a federal regulation designed to protect the privacy and interests of American consumers.
Fliers and physical marketing for local marketing
Fliers and physical marketing materials used for local marketing are another space you can place SMS text sign-up information and links. QR codes, for instance, can be created and placed on all of your physical materials. Since most people prefer storing information on their phones instead of keeping up with fliers or business cards, this is a great opportunity to build your SMS marketing list.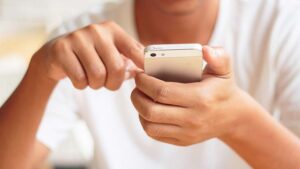 Host events and competitions
People love to attend events, especially competitions. Mankind is a competitive species by nature. Capitalize on this natural instinct by offering competition events that require participants to sign-up and opt-in to receive SMS messages. 
Plug on
social media
Social media is another powerful tool in your marketing arsenal. In fact, nearly 50% of people surveyed say that they are likely to do business with a company they see on social media. Capitalize on the reach of your social media accounts and touchpoints by plugging your SMS texting sign-up form on your Facebook, Twitter, Instagram, TikTok, and Snapchat accounts. 
Use webforms
Webforms are an easy way to present your SMS marketing sign-up list to customers visiting your site. With the use of webforms, you can increase how often potential and returning customers agree to opt-in to receiving business texts from your company.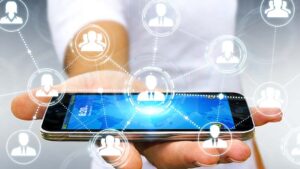 Utilize your existing contacts
Utilizing your existing contacts may seem obvious, but a common mistake in sales is ignoring organic leads. Your organic leads, or contacts in this context, are a great resource for building your SMS marketing list. Ask those customers who already trust you with your business for referrals, and offer them perks for sending new people your way.
Why growing your
SMS marketing lists
is important?
Why is it so important to grow your SMS marketing lists? Growth. Having growth as a company is why growing your SMS marketing lists is important. As we discussed earlier, SMS marketing has extremely high open and engagement rates. These statistics translate into additional sales and increased revenue. 
The larger your SMS marketing lists get, the more customer data you collect. This data can then be used in your overall marketing strategy to maximize your ROI. 
What to do next  
TextSanity offers your company an easy-to-use online platform filled with various tools designed to automate your SMS marketing. Keyword campaigns, drip campaigns, tags, and scheduling calendars are just a few examples of how you can start texting your customers and increasing your sales.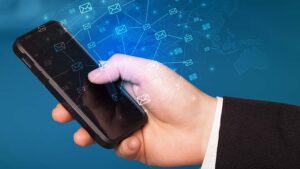 Text, call, or chat with us today and connect with a team member who can answer any of your questions. Our plans start at just under $30 a month. We have a large library of articles on our website that focus on the various benefits of having TextSanity as your SMS marketing partner.
We look forward to connecting with you soon!