Six Creative
Black Friday SMS Marketing Campaign
Ideas
Americans spent over 140 Billion dollars on Black Friday in 2021, with the average consumer spending more than $400. Consumers spend this much money on no other day in the year. Therefore, it is a great opportunity to capitalize on consumer excitement and get your piece of the pie.
Creative Black Friday SMS marketing campaigns are the key to ensuring you have a successful and profitable Black Friday in 2022 and every year after. Let's discuss six creative SMS campaign ideas to drive as much traffic as possible to your eCommerce site and physical locations. 
Six creative
Black Friday SMS
campaign ideas: An overview
­
Conversational/personal deals

Days of deals promotions

Flash Sales and LTOs

Promotion tiers

SMS exclusive offers

Survey-contingent deals
Conversational/personal deals
Let's talk! Engagement with your SMS business text messages greatly increases revenue and builds excitement about your products and services. A great way to encourage these conversations is through secret deals tailored to unique customer profiles. TextSanity makes setting these profiles simple through tags that place your customers into subcategories based on the parameters you and your team choose.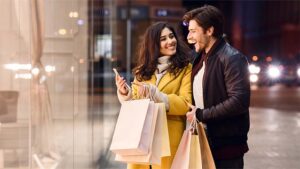 Days of deals promotions
Customers who are excited about your upcoming deals and products tend to spend more money. In other words, your conversion rates will increase when you capitalize on anticipatory buying. This is sometimes referred to as the Psychology of Excitement.
Using our keyword campaign tool and online text message scheduling calendar, you can send drip campaigns to your customers to build excitement leading up to Black Friday and Cyber Monday through lead-up sales. In other words, you are getting the party started early and giving your loyal customers early access. This is a good way to build brand loyalty and enhance the customer experience. 
Flash Sales and LTOs
Flash sales maximize the psychology of excitement with an added ingredient – deal anxiety. Flash sales not only excite your customers to purchase your product but also encourage quick spending for fear of missing out on limited-time offers. 
The holiday shopping season is one of the best times to do these because people are already in the mindset to make excess purchases. 
Promotion tiers
Promotion tiers are another way your business can encourage brand loyalty, and the best way to do it is through SMS marketing. Promotional tiers reward your customers for achieving certain spending milestones.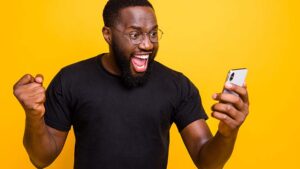 For example, North Face and Adidas both reward their customers with points for making purchases based on the dollar amount spent. These points are then used for coupon codes. The higher you rise in the promotional tiers, the more points you receive per dollar. 
Text message campaigns keep your customers engaged and keep your brand and products at the forefront of their minds. This sales tactic is a great resource to have leading up to and after Black Friday and Cyber Monday.
For example, you could send a mass SMS marketing text to all of your customers promoting the tiers for special coupon codes that can be used after Black Friday. This, in effect, gives the customer two Black Friday shopping sales and two big sales days for your company. 
SMS exclusive offers
SMS marketing is the proven leader in marketing. The open rate of SMS text messages is 98%, whereas the open rate for email marketing is only 20% or less. Americans love their phones so much that in the last 10 years, over 75 of every 100 cell phone users have never gone longer than 24 hours without their phones.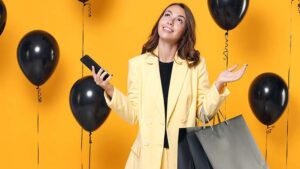 With these staggeringly high statistics, there is no doubt that SMS marketing provides you with the greatest return on investment than any other marketing option.
Sending exclusive offers to customers who opt in to receive SMS business texts encourages and increases your opt in rates. Additionally, these exclusive offers encourage customer retention and increased brand loyalty. 
Survey-contingent deals
Survey-contingent deals are a reward for participation. If you have certain marketing objectives and goals and want to see how your customer base will respond, a survey is the best way to gauge their interest. However, let's face it, people hate taking surveys.
Using guaranteed rewards for survey participation gives them a reason to complete these vital information-gathering surveys for future marketing campaigns. SMS texting is a great way to disseminate these surveys to customers and track open rate and engagement data. 
Black Friday SMS
campaign tips
­
Generate buzz and collect

opt-ins

early

Make sure the timing is right

Offer more than just plain text

Personalize and offer something tangible

Use SMS in combination with other forms

Urgency is important
Generate buzz and collect
opt-ins
early
You cannot say enough about the importance of proper planning for your Black Friday sale. As we have already discussed, SMS texting is the best marketing strategy you can employ to achieve higher Black Friday and Cyber Monday sales. However, your customers must first opt in to receive marketing messages from you via text.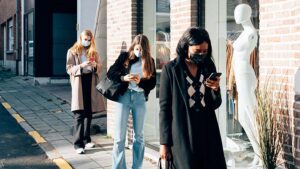 The Telephone Consumer Protection Act (TCPA) protects consumers from fraudulent and unsolicited text messages from businesses or other organizations, and a major component of the TCPA is the opt-in requirement. Therefore, start your online and in-store text message opt-in campaigns well in advance to increase your subscribers. 
Make sure the timing is right
Timing is everything, especially with marketing. If you walk inside a big department store right now, you are going to see Halloween decorations already on display. Right after Christmas decor goes on clearance sales on December 26th, you'll see Valentine's Day gifts replacing them on the shelves.
This is true of SMS marketing as well. If you plan to capitalize on the enormous amount of money spent on Black Friday and Cyber Monday, you need to start your SMS marketing campaigns now. Timing should be one of the highest priorities in your marketing strategy. 
Offer more than just plain text
While plain text SMS text messages are efficient, sending multimedia messages tends to garner more excitement and engagement. Take the time to design eye-catching graphics to accompany your keyword campaigns to get an even greater edge. 
Personalize and offer something tangible
Tags are a great way to categorize your customers based on likes and dislikes. This lets you easily personalize your marketing campaigns and offer tangible promotions to the right customers. Instead of offering the chance at a discount or coupon, offer the deal straight out to encourage engagement and purchasing.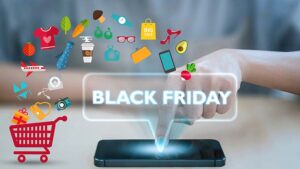 Use SMS in combination with other forms
SMS text messages are not limited to plain text or links. Webforms can be sent as well, including surveys. The more you can encourage engagement, the more likely you are to convert prospects into purchasing customers. 
Urgency is important
Urgency is important to your competitors, and therefore it is important to you. Don't make the mistake of letting your competitors be more urgent with their marketing strategy than you. Customers do not have bottomless wallets, and once they have spent their holiday budgets on Black Friday and Cyber Monday, they are unlikely to spend any further. Be urgent with your marketing, planning, and implementation of your Black Friday / Cyber Monday sales and deals. 
What to do next  
Text, call, or chat with us online to connect with our team and get your TextSanity subscription started. Trust us; it is very easy and affordable. Our plans start at under $30 a month. 
Black Friday is right around the corner, so now is the time to get your SMS marketing strategy up and running. We look forward to connecting with and partnering with you on your new SMS marketing adventure!