Interactive Text Messaging in the World of SMS Marketing
Updated 11/4/2022
Instead of merely receiving a text message, interactive text messaging allows customers to have real-time conversations with you and your business.
Key Takeaways:
­
Interactive text messaging

creates a

two-way

flow of information. Communicate with clients through customized messages they can respond to.

Interactive text messaging

increases customer engagement. Keep your brand top of mind while better understanding your customers and saving time.

Set up a TextSanity account

to get started with

interactive text messaging

.
What is
interactive text messaging
?
Interactive text messaging is two-way communication between clients and your brand through customized text messages. It creates an interactive experience for your client and allows you to collect the essential text marketing opt-in.  
Additionally, interactive text messaging allows business owners to better understand customers. And following-up on customer feedback creates a healthy bond between your brand or business and your customers.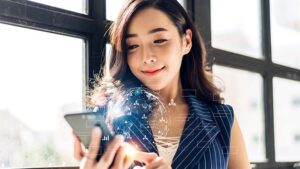 What are the benefits of
interactive SMS marketing
?
Companies increasingly use interactive SMS marketing to connect with their customers because it's fast and personalized. Customized text messages are sent to opted-in customers. These messages include specific products or services  that the customer is interested in. Interactive SMS marketing helps:
Increase customer engagement

Keep your brand top of mind

Understand your customers

Save you time
Interactive SMS marketing
increases customer engagement
Potential customers are likely to engage with a company that sends them relevant information and allows them to respond. Enhance your customer's shopping experience by sending exclusive offers, exciting content, and helpful reminders.
Allowing customers to reply and ask questions via text is essential. These types of perks spur customer engagement and can grow brand loyalty while increasing your revenue.
Interactive SMS marketing
keeps your brand in customers' minds
Sending interactive SMS marketing campaigns keeps your company top-of-mind, drives conversions, and delivers a relevant and timely message. 
Segment your customers and target them with custom messages based on their specific needs. You can send them information about new products, services, and sales and encourage them to give you feedback.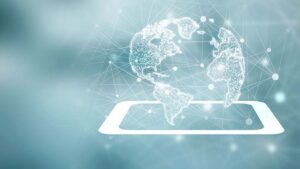 Interactive SMS marketing
helps you understand your customers
You must interact with customers to better understand them. When you pay attention to your customers' feedback, you improve the effectiveness of your marketing campaigns. 
Provide real-time updates to your customers' mobile phones and make it easier for them to interact with your business using text message keyword campaigns. Additionally, you may even consider a short code number if you're sending messages to hundreds of thousands of customers multiple times a day.
Interactive SMS marketing
saves you time
Engage your customers on their mobile devices with personalized text messages that include coupons, offers, or other exclusive content. Interactive SMS marketing with text message broadcasts saves you time and money.
How to get started using TextSanity for
interactive text messaging
Businesses and individuals use TextSanity regardless of their industry to create and send mass text messages. TextSanity's broadcast feature sends text messages to opted-in groups of contacts. Essentially you send a SMS message to a tagged group at the same time, but the message is received individually, as if every person was text individually. Plus, responses remain private.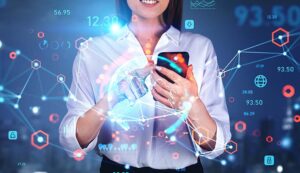 With broadcasts, scheduling a mass text message is simple, and easy to do. Using TextSanity is convenient for your business because:
­
How to get a
short code
with TextSanity
If you're planning on sending hundreds of thousands of text messages multiple times a day, applying for a short code phone number is something you should consider. The following is the process from start to finish on getting a dedicated short code for your business. 
Set up a TextSanity account:

Create an account by choosing a plan level and a toll-free

phone number

. 
Your plan level is determined by how many messages you plan on sending month over month. Essentially, each message is worth one message credit. However, a message credit is any message sent or received that's 160 characters or less with no links or attachments. If a link or attachment is added to your message or the message is over 160 characters, you are charged an additional message credit.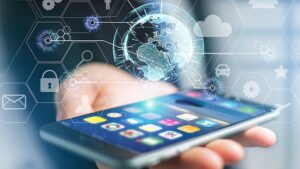 A toll-free number is a great starting point for large message send accounts as it has a great message send rate. This means that large message sends (hundreds of thousands of messages multiple times a day) will go through at a decent send rate (customers will receive your message within minutes of you sending it).
2. Rent your short code through The National Short Code Registry: Depending on the code, renting a short code varies from $500 to $1,000 a month. Once you choose your code and pay for it, send a copy of your payment receipt to TextSanity.
The short code registry is a federally regulated list of numbers pre-approved to send large amounts of text messages from.  
3. Contact the TextSanity sales team to get your application started: Once your copy of payment to the registry is received, TextSanity charges a one-time fee of $1200 to complete and submit an application to all the major US cellular carriers so you can send messages using your short code.
Even though you have rented your short code, you are not allowed to send messages on it until the carriers have approved your application to send traffic on your short code. If you attempt to do so without prior approval, your short code will be blocked and marked a spam.
Each carrier has a different set of regulations and application process for short code approval. The point, though, of this process is to determine if you or your business is legitimate and will use the short code correctly. 
The carriers have a vested interest in ensuring you're not going to spam their customers. Therefore, you may be asked to provide tax identification numbers as well as current and past business practices. 
4. Connect your dedicated short code to your TextSanity account: After receiving approval from the major US carriers, our team connects your short code to your existing TextSanity account. 
You will still need to follow TCPA guidelines with text marketing opt-in, but since you're approved, the carriers will not filter messages you send as long as they don't violate the terms and conditions of text message marketing.  
Ways to use
interactive text messaging
RSVP and appointment confirmation texts
RSVPs are requests to guests to notify the host of their attendance to a specific event. If the guest responds, the host sends them more information about the event. RSVPs are essential in planning any occasion because they let you know how many people attend your event. Using this data, you calculate the total cost of the event.
RSVPs allow you to purchase the right amount of food or refreshments based on the precise number of attendees. Your event's attendance sets the tone, helps you choose the right venue, and makes the right setting.
A guide to RSVP etiquette: Request RSVPs with your invitation the right way:
­
Send invitations early:

Invite your guests early enough, about six to ten weeks before the event, so they can plan their schedules and engage you.
Decide on a reasonable deadline:

RSVP deadlines allow the host to assess responses and plan accordingly. Depending on the size of your event, set an RSVP deadline between two and six weeks before the event. 
Include return instructions:

Your invitees know how to respond to your invitations. Provide a written

template

of instructions on your invitations.
Using appointment confirmation texts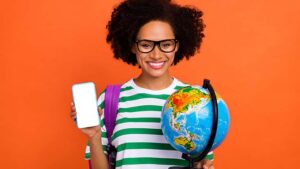 Utilizing interactive text messages is one of the most effective ways to ensure customers don't miss their appointments: it serves as appointment reminders. Remind your customers of their upcoming meeting by texting an appointment confirmation right after purchasing. 
Using
interactive
texts to promote new products
When launching a new product or service, you send interactive texts to your customers. For example, you send a text message to your customers asking if they wish to receive information about upcoming sales or promotions. A text bot system allows you to automate carefully chosen questions and answers for your promotional campaigns. Get feedback directly from your customers by using interactive texts through text bots without having them call you. 
What to do next
If you run a business, you need a clear message that resonates with customers. This ensures  your success with SMS marketing. By adding interactive features to your next SMS marketing campaign, you improve the messages you send.
To be able to send mass messages at once, you only need a CRM app. Get in touch with TextSanity to find out how to integrate interactive text messaging into your business.