How To Use Reservation
Text Messages
in Your
SMS Marketing
Americans love going out to eat, and the food business is booming. The average American family spends nearly $3,500 a year eating away from home or just shy of $300 a month.
As with all types of businesses, competition is fierce, and giving your restaurant a competitive edge is essential to long-term growth and success. SMS marketing can provide you with this competitive edge.
What are reservation texts?
Reservation texts are an SMS marketing tool your restaurant can use to engage with your customers consistently and meaningfully. Like most phone notifications, they have a high open-rate and can be a great way of communicating with new and existing diners.
By harnessing the power and convenience of text messaging, send confirmation texts to your customers, inform them of wait times, confirm credit card payments, and collect valuable data for your keyword campaigns.
How reservation texts help you manage customers
Reservation texts are a simple and efficient way of streamlining your restaurant's reservations workflow and are a preferred method of communication for your customers. They're also an indirect way of getting prospective customers to opt-in to receiving future promotional and marketing campaigns via texts from your business.
Once a new customer provides their phone number and opts in to receiving text messages for their reservations, their consent can be used to collect data for future drip campaigns. As you send more and more campaigns, you will gain additional tags to associate with those customers.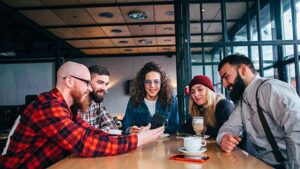 For instance, if you want to determine if there is any demand amongst your existing customers for a new healthy eating menu, you could begin a text message keyword campaign to gauge how many are interested. The responses to this campaign can inform your menu choices — but they can also further categorize your clients based on their likes and dislikes.
The bottom line? SMS text marketing collects valuable data about your customers in an unobtrusive way to give you a better snapshot of who your customers are, what they like, and how you can serve them better.
How reservation texts save you time
Using SMS text software takes a huge workload off of your staff so that they can focus on providing an even better customer experience at your restaurant.
Implementing SMS text messages for reservation reminders allows you to lighten your teams' workloads during high-demand times. With texts, you can skip cumbersome confirmation emails and allocate fewer staff members to answering phone calls.
This gives your hospitality and greeting team the space to do what they do best — provide your customers with top-notch service.
Setting up automated reservation texts
If you're not texting your customers, you should be. Nearly 40% of all businesses in the US already do.
Setting up automated reservation texts is simple with TextSanity. Once you design your template using our easy-to-use user interface, you can send multiple messages without ever having to lift a finger. You can also make use of our many integrations to streamline your workflow even further.
In the restaurant industry, templates are especially great for sending important details. This might include greetings, check-ins, confirmations about party size, reservation details, and more.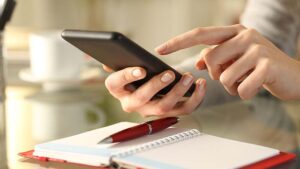 After all, we've all seen reminder texts on our mobile phones before — and receiving them by SMS message is a great option when we're out and about in the world.
Here's a snapshot of what creating a template on TextSanity looks like:
Log in to your TextSanity account

Locate the "More Tools" tab at the top of the page

Search and select "

Templates

" from the list

Click on the "+New

Template

" option

Give your

template

a name

Insert your message in the "Message" section

Click the "Save" button

Send or schedule the

text message

using your

template
In just eight short steps, your templates are set up and ready to send to leads and customers. From confirmation messages to pricing changes, you can preset it and forget it.
Just don't forget the opt-in message. No matter what type of text message you're sending, the opt-in always comes first.
Choosing your reservation text cadence
Choosing your reservation text cadence and tone is essential to a successful SMS text marketing campaign. The cadence of your text marketing should have a steady, defined, and intentional rhythm that keeps the information flowing between you and your customers.
TextSanity's software allows you to establish text bot and drip campaigns to communicate with your customers and promote your sales, events, limited-time offers, and more.
Drip campaigns are not new or reserved only for SMS marketing. Essentially, drip campaigns allow you to use a defined category of customers to send a preset series of text messages triggered by the customer's engagement with the campaign after choosing to opt-in to receive future messages.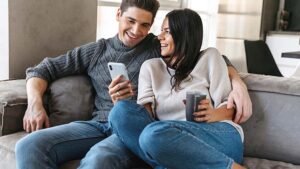 Setting up a drip campaign with TextSanity is painless and simple:
Log in to your TextSanity account

Click on "Drip Campaigns"

Insert your message

Add your timing preferences

Activate the campaign
Text bots are used to automate sequences of asked and answered questions for your customers to engage in. For instance, you may send a text that asks the customer, "Are you interested in learning more about our new drink menu?" A series of predetermined questions automatically begin flowing when the customer answers yes.
SMS marketing with TextSanity has never been easier!
Attach your menu to a reservation text
Another great tool offered by TextSanity's SMS marketing tools is the ability to send links and attachments via text message. Gone are the days of having to find room on the table for everyone's menu and waiting for the server to return to collect them. Now, you can send PDF copies of your menu straight to your customer's iPhones, iPods, Androids, and more.
You can provide the link to your customers, including placing keyword campaigns on your tables to be entered in a phone that takes the customer to your website, where they enter their data in a webform to receive text messages. It is important to remember that they still must opt-in by law to receive these messages.
Reward customers for leaving a positive review
Referrals for the restaurant and food industry are perhaps more important than almost any other business. Customers searching for a new place to find their next greatest meal will almost always turn to Google reviews to search for places to eat near them.
Using SMS marketing, you can send text messages with automatic prompts for your customers to leave a Google review about their guest experience. If you offer a reward for their time, you should see your reviews — and in turn, your sales — grow exponentially.
How to keep customers coming back
You've built your dream of owning a restaurant from the dream up and have spent years crafting your trade as a chef and/or restauranteur, and you know more than most the commitment, work, and sweat that goes into creating an excellent experience for your customers.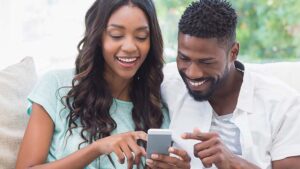 In short, you understand the importance of making a good impression, especially a good first impression, to ensure they keep coming back for more.
SMS marketing helps you accomplish this by offering your customers a modern and streamlined reservation process, easy food ordering, value for their time in the form of rewards and coupons, and a customer-preferred method of communication. Your customers will keep coming back to dine at your restaurant when they know that you are investing in their values.
Ask to include customers in future marketing efforts via tags
Tags are an essential aspect of the SMS marketing software you have access to with TextSanity. Tags are defined data that allow you to sort your customers based on a customizable set of parameters.
You have total freedom over what your tags are. Want a beef-eater tag? Do it. Want a cheese lover tag? Perfect. Whatever tags you believe will contribute to your marketing strategy are yours for the making.
As part of your text message marketing campaigns, be sure to ask your customers if you can include them in future marketing efforts and utilize tags to tailor those marketing efforts based on their likes, dislikes, values, and desires.
Send automated offers to customers via text
Everyone loves free stuff. Don't believe us? Go to a sporting event and watch what happens when the cheerleaders start launching free t-shirts into the stands. From the richest person to the smallest child in attendance, everyone will eagerly await their chance to receive that free t-shirt.
Using text promo codes to send automated offers to your customers is a great way of bringing both former and new customers back inside your restaurant, especially if it has been a while since they have visited.
Establishing a rewards system that encourages your guests to earn points is a good way to track how often they frequent your establishment and provides valuable data for automated offers.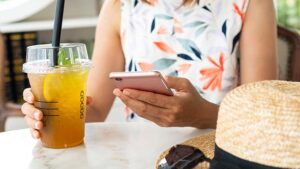 What to do next
We know starting any new venture can be a little nerve-racking, especially if you are unfamiliar with the territory. But rest assured, our team will be able to provide you with answers to any of your questions, even the tough ones, and help you integrate SMS Marketing into your greater marketing strategy.
Contact us to text, chat, or talk about the many tools TextSanity offers to amplify your marketing goals and help you achieve even greater success!