10 Simple
SMS Templates
for Marketing to Get You Started 
Templates are the cornerstone of automation, particularly with SMS marketing campaigns and business texting. With SMS templates, you can distribute your SMS messages with ultra-fine-tuned information designed to reach the right audience at the right moment. 
This, in turn, will help increase your open rates, gather vital customer data, and ultimately build excitement and engagement with your product. 
10
SMS templates
to try 
If you're just getting started with SMS marketing, business texting, and text message automation, it may seem daunting to decide what your messaging style should be.
You may have no idea what kind of text message templates you need in order to achieve your marketing goals. You may not even know why this communication channel is ideal for reaching your customers.
Luckily, TextSanity offers everything from text message keywords and drip campaigns to appointment reminders to make sure your company name is reaching your customers as efficiently as possible. With the help of these tools, you can personalize your customers' content, send timely follow-up messages, and design your SMS campaigns more efficiently.
Ready to get started? The following are ten different SMS templates to try with your SMS marketing and business texting.
1. The "Thank you for opting in" text 
Thank you. These two words mean a great deal to your customers, and making it a point to directly express this gratitude will go a long way toward building their loyalty.
When your customers provide their phone numbers and opt-in to receiving text messages, they are giving you an open invitation to pitch sales to them. The fact that your customers think enough of your company to agree to be marketed to on a very personal level deserves a quick thank you!
2. The "Thank you for signing up" text 
The next step is to invite your customers to sign up with your company's ecommerce site, rewards program, email marketing messages, and more. These additional messages will allow you to present your products and business to them on a rotating schedule.
As we mentioned above, don't miss the opportunity to express your gratitude for your customers' willingness to stay engaged with your business. This will help ensure customer loyalty, fill shopping carts, and ensure your business name maintains its good reputation.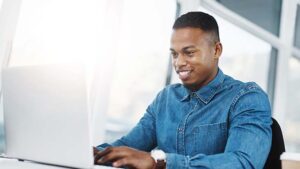 3. The "
Flash sale
" text 
Who doesn't love a good sale? Flash sales are a great way to get your customers engaged with your SMS marketing and back on your ecommerce site or in your traditional brick-and-mortar locations.
We also love a good quid pro quo, and this kind of promotional text offers your customers value in exchange for continuing to receive your marketing text messages.
4.The "
New product
" text 
Customers love new innovations in products and services. Creating hype about a new product you're developing is a great way of increasing customer engagement with your SMS marketing. With strategic text messages, you can plan an effective product launch and make sure to avoid those abandoned carts.
5. The "Pre-Order" text 
Offering pre-order options exclusively to your SMS subscribers is another great incentive to keep customers committed to your company and products. You may be generating hype for a brand-new product name, or you may be rewarding loyal shoppers with the chance to get in on an in-demand item before it goes out of stock. Either way, you'll be enhancing your customers' experience with your company and marketing team.
6. The "Write a review" text 
Reviews are powerful for nearly all industries, but especially in the food and entertainment industries. Reviews can also boost traffic to both your physical locations and your online touch points, such as your social media and website.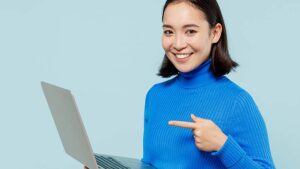 When you ask for a review through SMS texting, you can screen out negative comments and control if that review ever goes public. You can also incentivize reviews by giving special offers to customers who respond with feedback.
This SMS strategy is a great way to boost your online reputation and bring in new customers.
7. The "
Promo
code" text 
As we were writing this article, we received a promo code text for a $10 coupon off any purchase from Google, and we bought a new smartphone.
Just kidding — but promo codes do work. Like discount codes, promo codes are a great way to offer customers value. They're also a great way to make sure they place that next order with you and the next one after that.
8. The "Free trial" text 
Free trials offer your customers an easy way to experience the fullness of your product without any risk. The benefit to your company is that free trials tend to convert to paid subscriptions nearly 25% of the time. With that high conversion rate, it's worth giving your customers a quick taste of what you have to offer and giving you the most realistic opportunity available to demonstrate what you have promoted through your marketing efforts.
9. The "Watch this video" text 
Today's customers prefer engaging content like videos, graphic design, and clever messaging. Sending a link to watch a video is a great way to increase traffic to your various touch points and increase customer engagement rates outside of purely transactional messages.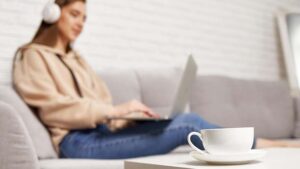 Gas station owners will tell you that they do not make much money on the gas they sell, but they have to sell the gas as a way to get the customer's in the doors to spend money on the other stuff inside the store. The gas is just a reason to get them there. The same is true of your videos. It's a great excuse to get them to visit your site and hopefully make a purchase.
10. The "We miss you" text 
Aww, we miss you too! Similar to gratitude, letting a customer know that you notice their absence will show them that they are important to you and are more than just a number. 
Customers who feel appreciated are likely to purchase your products, and 86% of buyers report that they are willing to spend money with a company that shows gratitude and appreciation for their patronage. 
86 out of 100 people is hard to ignore and demonstrates the power to be beholden by simple messages of compassion and thankfulness.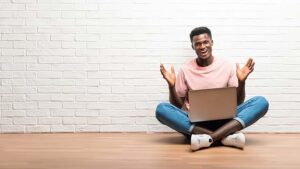 What to do next 
TextSanity offers a variety of marketing tools to set your company apart from your competitors through SMS marketing and business texting.
These tools include options for mass text messaging, drip campaigns, data collection tags, marketing calendars, message scheduling, and SMS reminders. They also include promotional SMS templates with message examples and easy-to-use interfaces.
In short, we have all the tools you need to take your marketing to the next level. Contact TextSanity today for more information!