How
Text Messaging
Can Be Used for Improving Sales
Text messaging is the preferred form of communication by customers. Period. Case study after case study has shown that customers would rather communicate with their companies through business texting versus email, mail, or telephone.
98% of consumers open their text messages, and 45% open their emails. These open rates point to one clear truth: SMS marketing can't be left off your company's list of marketing strategies. 
5 ways
text messaging
improves your sales 
Follow-up

with leads via text

Update current customers on new products

Send offers and discounts to customers
In this article, we will discuss five ways text messaging improves your sales. We'll touch on why communicating leads via text is so important and why sending offers and discounts builds brand loyalty and increases customer retention.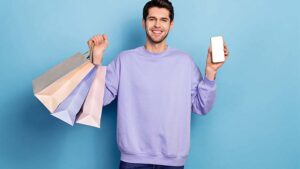 We'll also explain how our SMS marketing tools at TextSanity include everything from text message templates to keywords to help you simplify and streamline your company's business texting.
1.
Follow-up
with leads via text 
With a quick, short text message, engaging customers with your company and its products is simple. Customers prefer texting instead of talking. Customers prefer a text rather than a call or email from a business. As a result, sending follow-up text messages to your leads and prospective customers offers you the greatest chance of success in converting a high response rate into a viable sales process.
For instance, a potential customer scrolls through your online catalog but isn't adding anything to their cart. Using a chatbot or pop-up, you can engage with the customer by asking them to provide their phone number in exchange for an introductory coupon on their first purchase. Creating this engagement leads to excitement, lead conversions, and ultimately sales.
Once the text prospect receives your text, they can opt-in to receive future messages. Your sales team will begin collecting invaluable data to help you fine tune and tailor your marketing strategy so you can keep sales prospects engaged.
2. Schedule meetings with clients 
People like doing business with companies they can trust. Meeting you in person and experiencing your company and product hands-on builds trust and a lasting relationship. Scheduling meetings with your clients and getting face to face with clients increases your chances of converting them into sales significantly.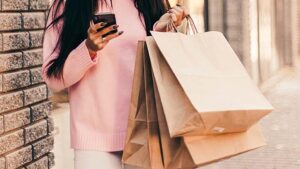 TextSanity offers tools that help you and your team streamline and simplify scheduling meetings and services with your customers. This includes allowing them to confirm and reschedule appointments — and for you to follow up in the event of no-shows.
This kind of outreach humanizes your business even more than a great social media presence. There's also no reason why it can't be fun. If appropriate to your industry, sales reps can use emojis and gifs in their texts to help customers connect with the business more effectively.
3. Give leads a way to contact your company 
We all have busy lives, and it's no different for your customers. Thankfully, business texting is short, quick, and to the point. Customers can communicate their needs with your team without typing out full emails or waiting on hold.
Additionally, texting can be done virtually anywhere, even in meetings. Your customers can initiate conversations in real-time and receive your responses no matter where they are.
4. Update current customers on new products 
As we mentioned, SMS marketing campaigns allow you to collect data. We'll discuss this in more detail below, but you can translate this data into tags that categorize your customers into datasets you and your team develop. These tags help you quickly identify who to send particular messages to based on their likes and previous experiences with your business.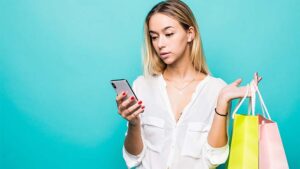 When new products drop online or in your stores, you can use business texting to give your customers early access to the products or notifications with teaser information. This engagement will likely lead these customers to one of your business's touch points and most likely lead to a sale. 
5. Send offers and discounts to customers 
Texting coupon offers and discounts to your new and existing customers will increase your sales and customer loyalty, especially if you check in with rewards for repeat business.
Compare that to traditional snail mail marketing, where coupons must be cut out of magazines or newspapers and are often never with the customer once they leave home. The benefits of texting are easy to see.
How to send marketing texts 
Sending marketing texts has never been easier with TextSanity. We offer various integrations on our platform to make data collection and business texting simple and painless. We also provide a wealth of resources available to help guide you and your team towards optimizing your SMS marketing.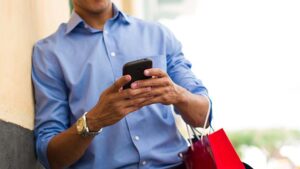 Use marketing
automation
software 
Marketing automation software like TextSanity is the most efficient way to execute your SMS marketing strategy. Automation offers a more efficient workflow for your marketing teams, which means less work — and more time for innovation and strategy building. 
Send texts at the right time 
Rhythm, or cadence as we call it, is fundamental in your communications with your customers. Sending your message to customers at the right time ensures the intended effect.
For instance, if a customer visits your website, adds items to their cart, and then leaves the website without making a purchase, your automation software could send a link to the cart and a relevant coupon code. If you wait to send that text too late, though, the customer may have already made a purchase with a competitor or lost interest in the product.
There are also legal restrictions on when you can send these texts. The Telephone Consumer Protection Act (TCPA) means that sending sales text messages outside of business hours may be against the law, depending on your time zone and the time of day.
As you can see, finding the right time for your salespeople to send a text is crucial.
Group leads into audiences using tags 
Tags allow you to group your customers into defined categories. They are perhaps the most significant benefit of using TextSanity and marketing automation.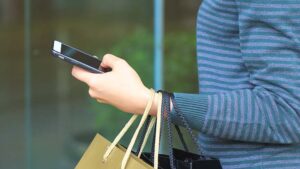 Say, for instance, that you are a shoe store and you sell hard-to-find shoes for both men and women in several categories, such as dress, running, casual, etc. 
When a customer buys a specific shoe, say a dress shoe, you can create a tag to associate with that customer. Let's say they have bought shoes multiple times and always buy the same brand. You can create a tag for that brand and put them in that category.
When it comes time for you to market a specific type of shoe, you can select tags associated with that shoe which automatically include customers interested in it in the marketing campaign. Tags, to put it simply, are powerful and invaluable marketing tools. 
What To Do Next 
TextSanity has the resources you need to fully automate your business texting and SMS marketing. We are available by text, call, or online to help answer any of your questions and address any concerns.
Get in touch with us today, and we'll be happy to show you the value of SMS marketing for your company.